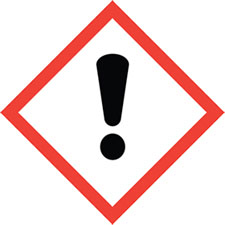 Columbia County Household Hazardous Waste Collection Day
SUNDAY, JUNE 5th   8:00 am – 1:00 pm
Columbia County Fire Training Center – 50 Grandinetti Drive in the Commerce Park.
Entrance will be on the Route 66 side. 
BRING YOUR LATEX PAINT CANS!
If you cannot make it, please ask a friend/neighbor to make the trip for you.
From the Workbench:
Oil Based & Latex Paints
Stains & Varnishes
Wood Preservatives
Solvents Adhesives
Lighter Fluids
From the House:
Rubber Cement
Spot Remover
Fiberglass Resins
Photo Chemicals
Chemistry Sets
Furniture Polish
Floor & Metal Polish
Oven Cleaner
Drain & Toilet Cleaner
Rug & Upholstery Cleaner
Hobby & Art Supplies                                                                                                
From the Garage:
Fuels/Gasoline/Kerosene/Antifreeze
Engine Degreasers
Brake Fluid/Carburetor Cleaner
Car Wax, Polish
Roofing Tar
Driveway Sealer
Swimming Pool Chemicals
From the Yard:
Poisons, Insecticides, Fungicides
Chemical Fertilizers
Weed Killers
Moth Balls
Flea Control Products, Pest Strips
Aerosol Cans (not empty)
WHAT NOT TO BRING
EMPTY CONTAINERS
Radioactive Waste
Commercial/Industrial/
Agricultural
Fire Extinguishers
Infectious & Biological Waste
Prescription Medicines,
Syringes
Asbestos
Ammunition, Explosives,
Fireworks
Non contaminated Motor Oil,
Antifreeze
NO 55 GALLON DRUMS
RESIDENTS WITH LARGE QUANTITIES (PICK UP/VAN LOADS) MUST CONTACT THE DPW ADMINISTRATIVE OFFICE PRIOR TO PARTICIPATING @ 518-828-2737.   NO CHARGE FOR COUNTY RESIDENTS, PROOF OF RESIDENCY WILL BE REQUIRED.
THANK YOU FOR YOUR PARTICIPATION!