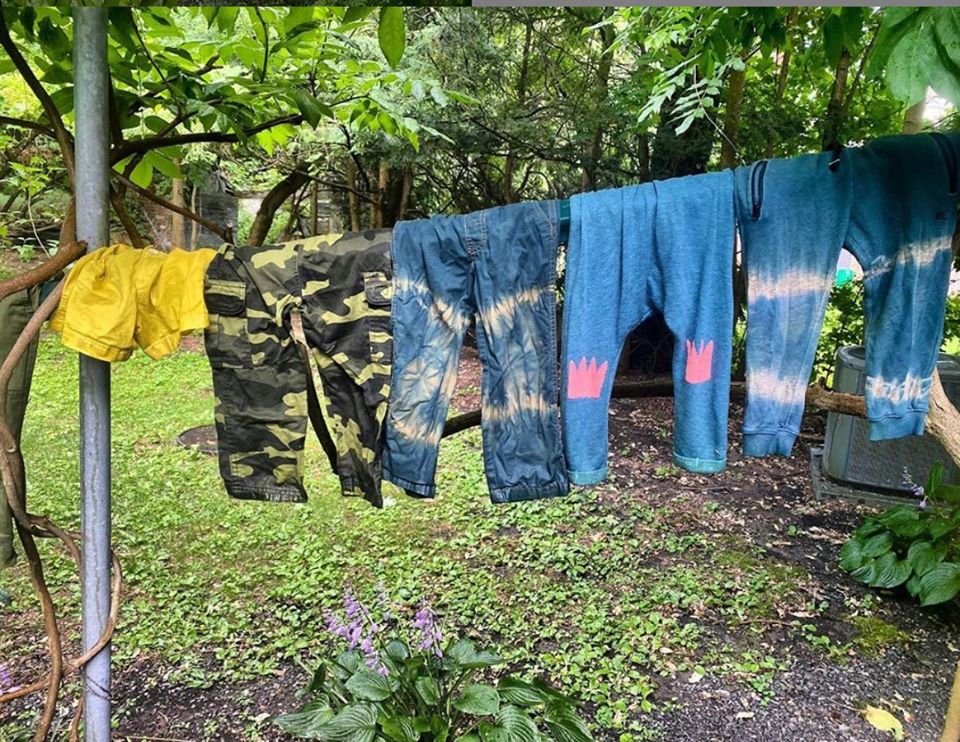 Clothing Over-Dye Activation Workshop at the O Zone
Looking for a safe and outdoor Hudson Valley weekend activity? We're so excited to finally visit the beautiful outdoor space at The Ozone Center, Saturday, August 8! Come by for some free fun and sustainable shopping, ALL are welcome.
Have a special clothing item that got stained or faded with time? Join us for a free clothing over-dye activation! Through artful repair we can extend the life of garments, and reduce the impact that producing new clothes has on garment workers and the environment.
Come anytime from 10am-12pm, on a rolling basis, socially distinct, and bring your favorite garment to re-color (adult clothes welcome). We'll make up 3 beautiful color baths and provide rubber bands for a tye-dye look.
Don't have a garment to dye? Cahoots will have an assortment of second-hand kid's clothing to over-dye (one per kid). Learn about the over-dye process and save your garments from going to landfill!