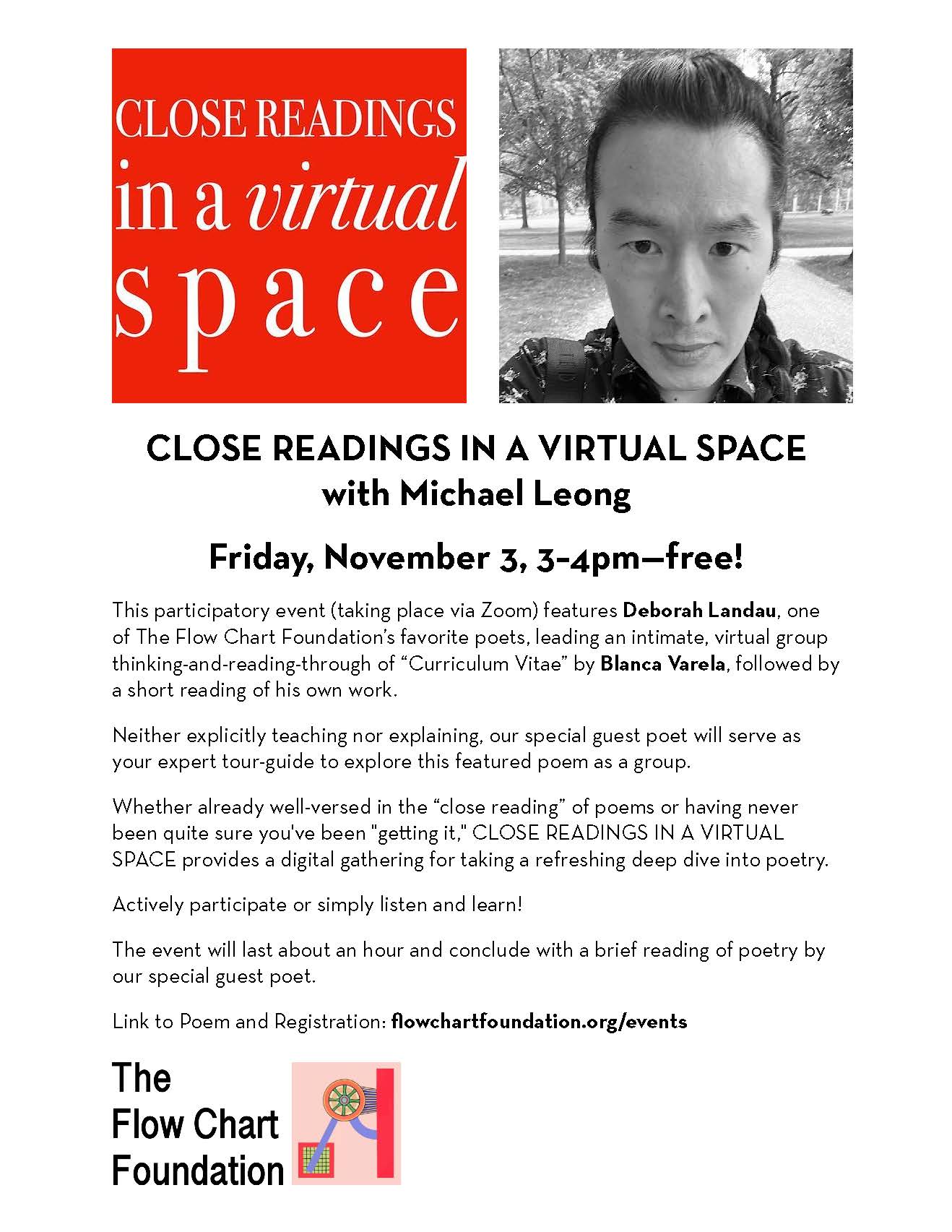 CLOSE READINGS IN A VIRTUAL SPACE: with Michael Leong
Join The Flow Chart Event (taking place via Zoom) featuring Michael Leong leading an intimate, virtual group thinking-and-reading-through of "Curriculum Vitae" by Blanca Varela. Neither explicitly teaching nor explaining, our special guest poet will serve as your expert tour-guide to explore this featured poem as a group.
Whether already well-versed in the "close reading" of poems or having never been quite sure you've been "getting it," CLOSE READINGS IN A VIRTUAL SPACE provides a digital gathering for taking a refreshing deep dive into poetry.
Actively participate or simply listen and learn!
The event will last about an hour and conclude with a brief reading of poetry by our special guest poet.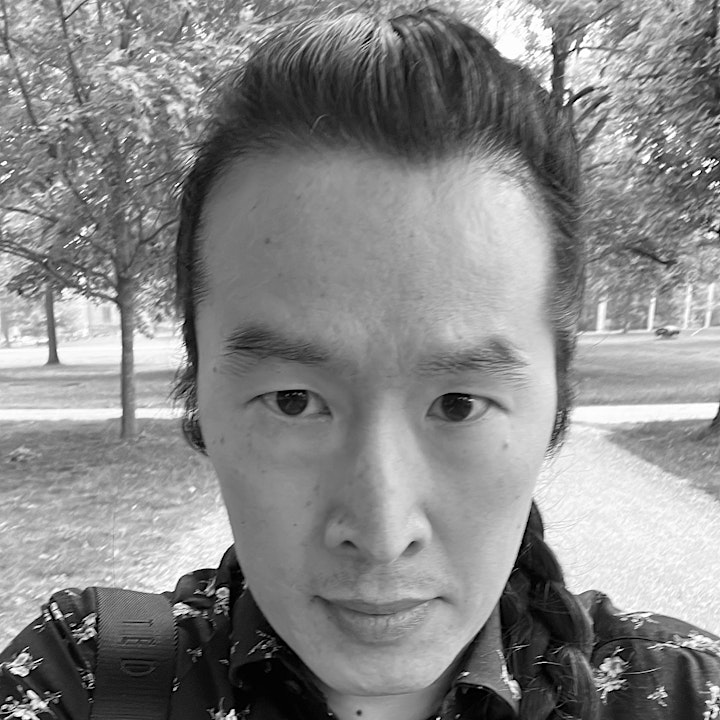 Michael Leong's most recent books are Words on Edge (Black Square Editions, 2018), Contested Records: The Turn to Documents in Contemporary North American Poetry (University of Iowa Press, 2020), and Sky-Quake: Tremor of Heaven (co•im•press, 2020) a co-translation, with Ignacio Infante, of Vicente Huidobro's operatic long poem. He is Robert P. Hubbard Assistant Professor of Poetry at Kenyon College.