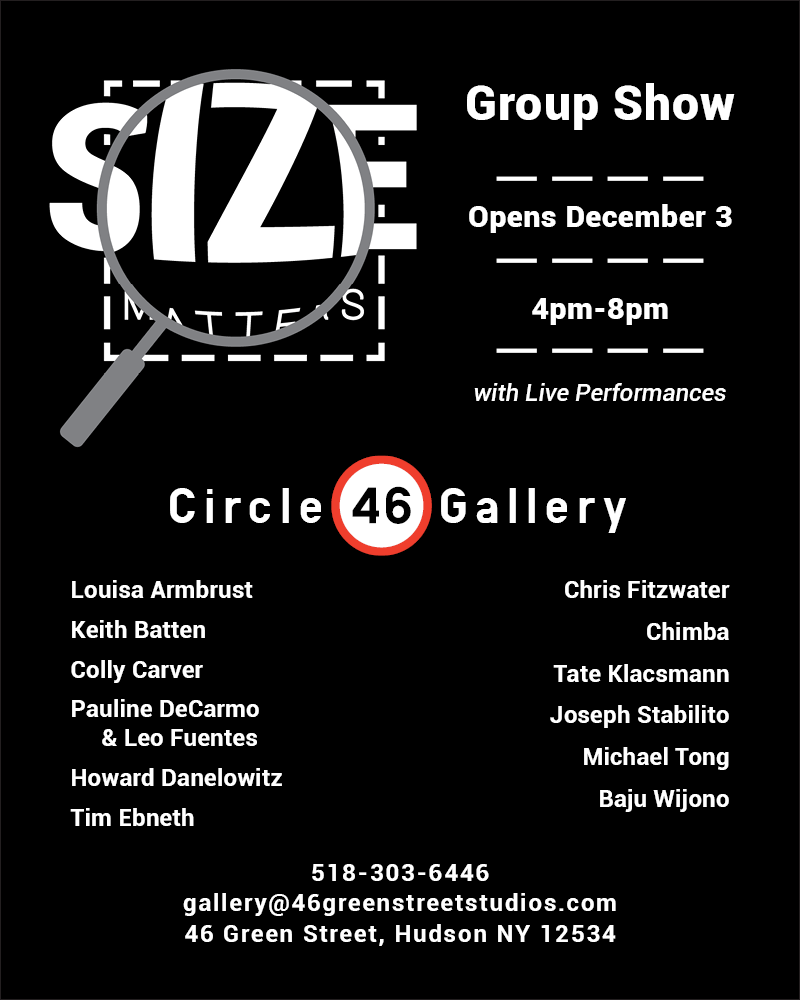 Circle 46 Gallery- Size Matters Opening Reception
Does size matter in art???
As in life, the resounding answer is: Sometimes! Would the Statue of Liberty be as meaningful if it were five feet tall instead of its commanding three hundred five feet? On the other hand, would a Faberge Egg be anymore precious if it were four times its size? Does it really make any difference whether a Jeff Koon's Balloon Dog is 12 inches or ten feet tall. Well, the colossal canine recently sold at auction for $58.4 million, which was the highest price ever paid for a work of art by a living artist. Apparently, size mattered to someone. Admittedly, the consequences of scale are often purely subjective and as the saying goes "De gustibus non est disputandum".
46 Green Street Gallery is pleased to present Size Matters, for which we asked artists, some familiar to us while others are new, to submit works of a larger format. We hope that our viewers will decide for themselves whether or not bigger is actually better.