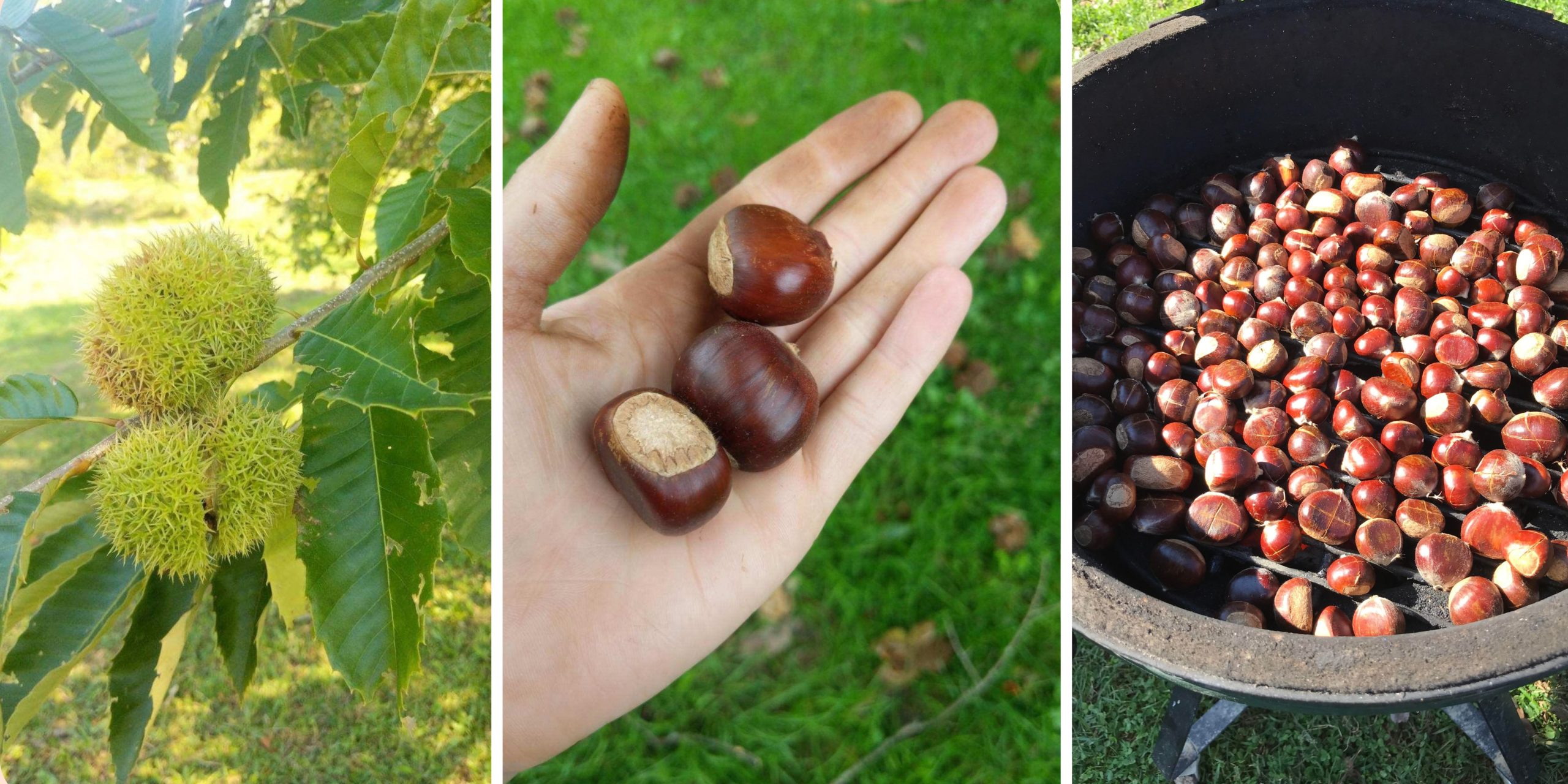 Chestnut Roast at Oakdale Beach
The Hudson Area Library and Arthur's Point Farm present Chestnut Roast at Oakdale Beach, Saturday, December 4, 2-3pm (Foul-weather date: Saturday, December 11, 2-3pm). Join Arthur's Point Farm Director, Emerson Martin, to learn all about the ecology and use of chestnut trees while enjoying a toasty treat of chestnuts roasted on an open fire at Oakdale Beach. Emerson's presentation will focus on the importance of chestnuts as a food source for both humans and wildlife, the successful growth of chestnut trees as a crop, and specific growing patterns for this amazing species. Bare root chestnut trees will also be available for sale. Questions and discussion will follow the presentation.
This event is free and open to the public as part of "Sow, Grow, Reap, Repeat! Gardening & Foraging for Resilience," a 2021 initiative of Library of Local. Space is limited. To register, email programs@hudsonarealibrary.org
Registered participants are invited to meet at Oakdale Beach in Hudson, NY. Special thanks goes out to the Hudson Department of Youth for sharing their beautiful space.
The Hudson Area Library is located at 51 North Fifth Street in Hudson, NY. The mission of the library is to enrich the quality of life by providing free and equal access to programs, services and resources, and by creating opportunities for all members of our community to connect, create, learn and grow. To learn more about this program and other library offerings, visit hudsonarealibrary.org
Emerson Martin is a biodynamic farmer, environmental designer, and horticulturist. He grew up in the Southern Berkshires on a small dairy goat farm and homestead. From a young age Emerson has been a student of nature, drawing upon natural systems as inspiration in his design work. In 2015 his study of biodynamic agriculture landed him in New York's Hudson Valley. Soon after, he and his wife, Elizabeth, founded Woven Stars Farm, a diversified multi-species
livestock farm in the fields and woodlands of Ghent, NY. In 2019, Emerson began working on the development of a project to bring more tree-based agriculture into the region, which has evolved into the launch of Arthur's Point Farm, where he focuses on plant propagation, eco-design projects, and working with colleagues to develop new models in perennial agriculture systems.