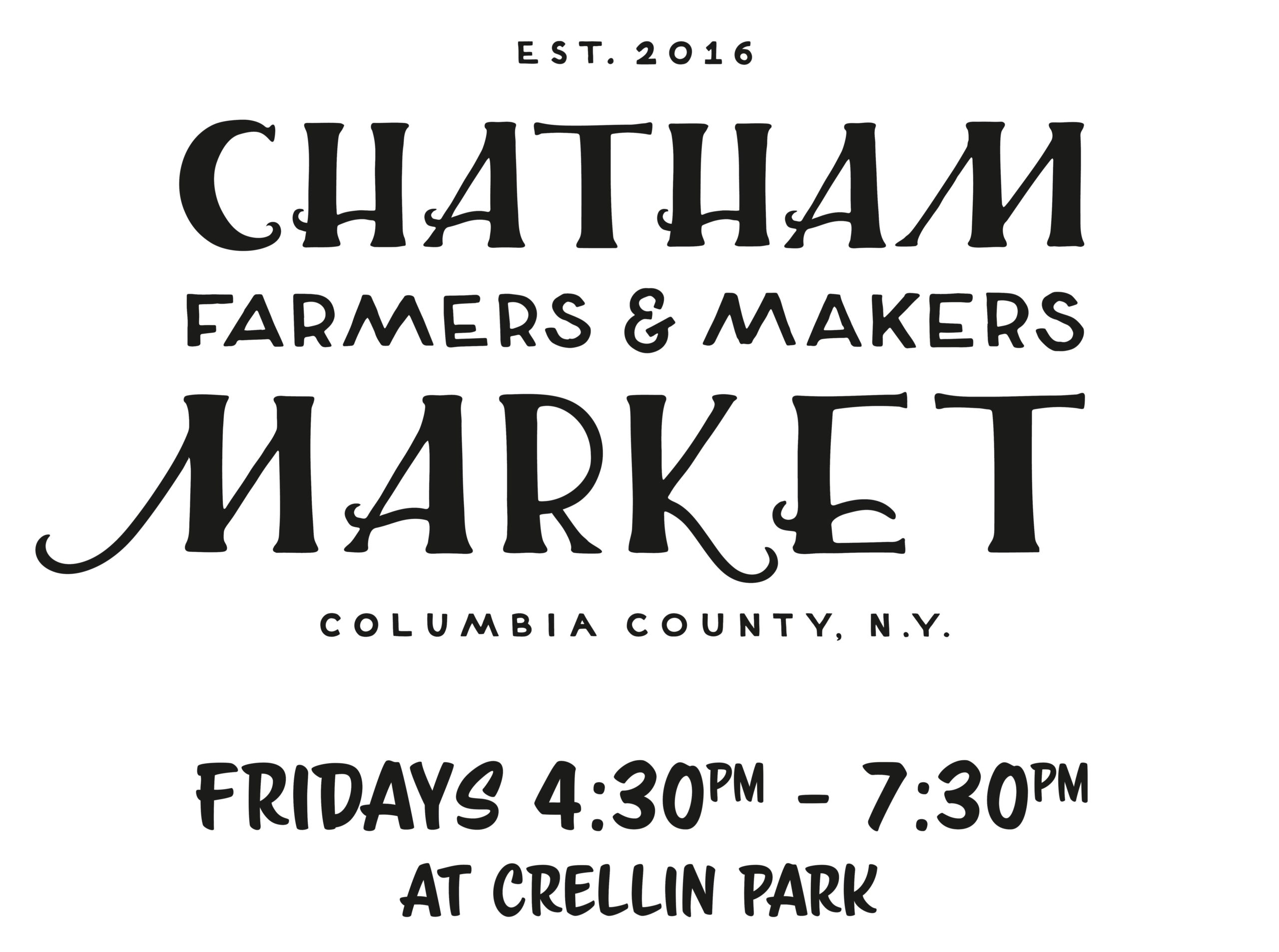 Chatham Farmers & Makers Market
We are excited to announce that the market has moved to Crellin Park, less than a mile from the Village of Chatham on Rt. 66 North. Visit us every Friday until October 1st, 4:30-7:30pm.
The park provides a perfect backdrop for the farmers and makers that will participate in this season's market. Crellin Park is a beautiful community park where you can swim, skate, play tennis and more.
Please join us as we welcome this new chapter to the Chatham Farmers and Makers Market.