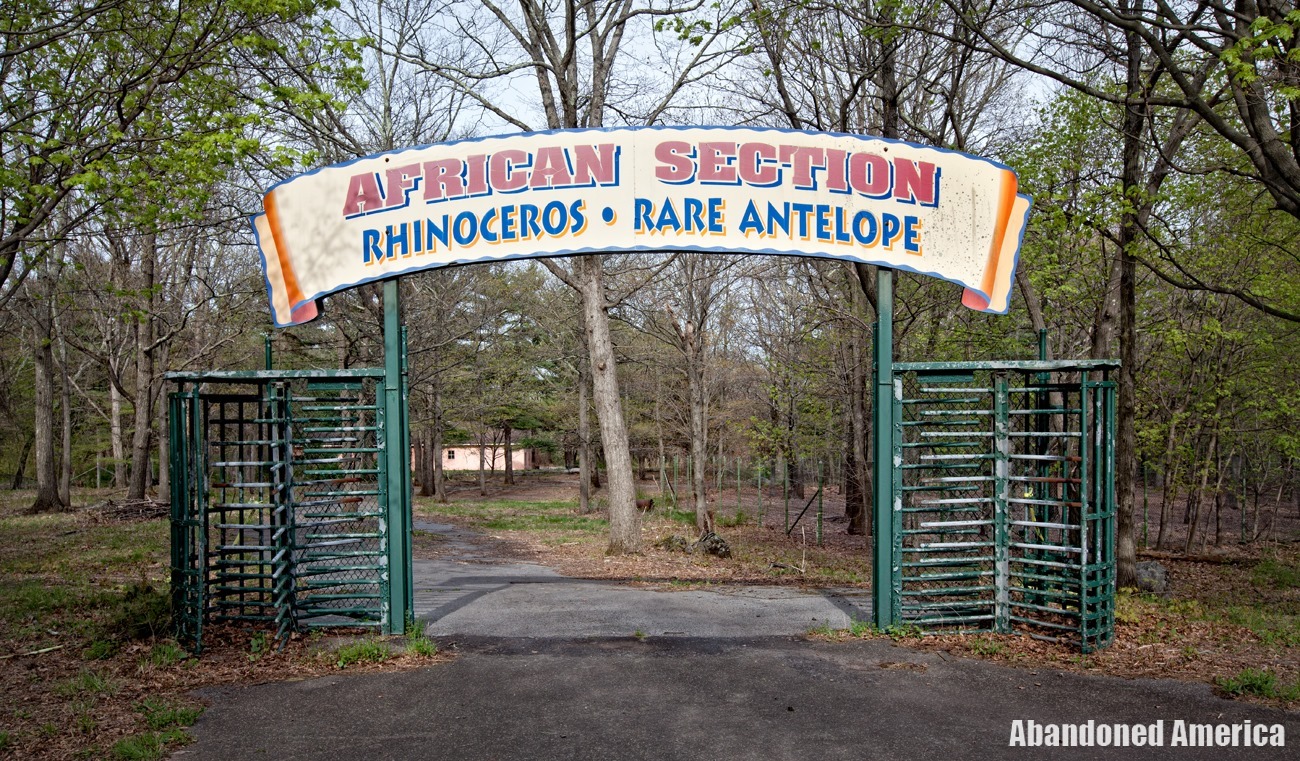 Catskill Game Farm – Open for Self-Guided Tours
THIS YEARS DATES: June 6th, 13th, 27th | July 11th, 25th
| Aug 8th, 15th | Sept 5th, 19th | Oct 3rd, 17th | Nov 7th
If you would like to visit The Old Game Farm, you can sign up on specific weekends (listed on our 'events' as well as our website).
The Catskill Game Farm closed in 2006 – it was the first privately owned zoo in the United Stated, operational from 1933-2006 and housed over 2,000 animals.
Among their collection included Giraffes, Rhinos, Pygmy Hippos, Capybaras and many more. The zoo itself is approximately 150 acres with 3.5 miles of paved walkways and 130 structures.
It is now often visited by people for the sake of nostalgia, urban exploration, photography, and/or a place to have a peaceful yet interesting stroll.