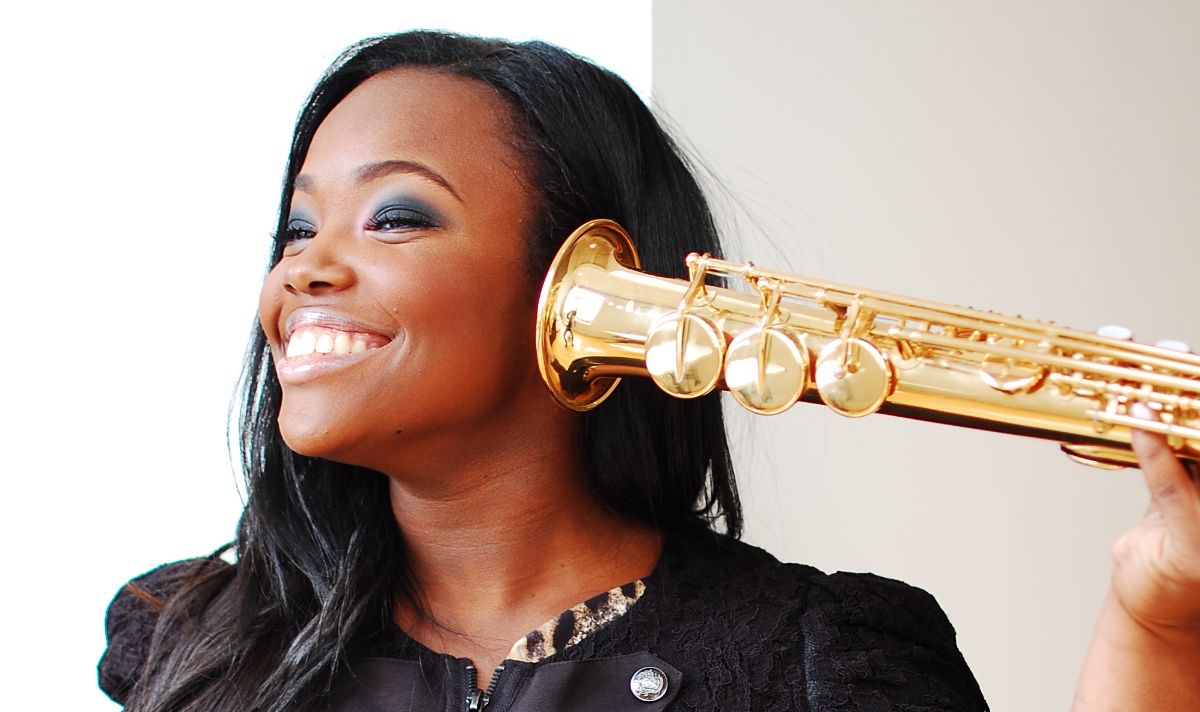 Camille Thurman & The Darrell Green Trio
Photo credit:  Artist Camille Thurman
Like the blossoming of spring in the Hudson Valley, our return to in-person events will be slow and steady, with safety the number one priority. Hudson Hall strictly adheres to New York State and CDC guidelines and regulations, including limited capacities and social distancing, as well as maximized MERV-13 air filtration and ventilation. Select live performance shows will be streamed Live from Hudson Hall and free of charge, ensuring accessibility for our entire community.
"We are enormously grateful for the patience of our audiences, the loyalty of our supporters, and the resilience of the artists who have graciously stuck by us through a year of postponements, cancellations and ongoing uncertainty," says Hudson Hall Executive Director, Tambra Dillon. "We're opening wide the doors and windows of Hudson Hall and inviting our community back for what promises to be an exhilarating celebration of the power of the arts to heal, inspire, delight, and reconnect."
Hudson Hall welcomes a limited capacity audience for its reopening concert series, presented in our magnificently restored 1855 performance hall. Channeling the vibe of an intimate jazz club with the grand stage and sound of a world class theater, we invite guests to purchase a socially distanced table or theater-style seat and revel in the inimitable magic of live performance.
Hudson Hall Live Arts Sponsor Ticket: $500/per table of 2; $1,000/per table of 4 (includes pre-set wine and nibbles, a reserved table with priority seating and early admission.)
General Admission – Tables: $75 per ticket (must be purchased in tables of 2 or 4)
General Admission – Single Tickets: $35 per ticket (theater-style seating, socially-distanced, grouped by ticket order)
Live from Hudson Hall Digital-Only Ticket: Free, reservations required.
"You're hard pressed to find rising talents more exciting than Camille Thurman whose sound is as commodious and strong as Hank Mobley's" – New York Times
When Camille Thurman is not touring with the Jazz at Lincoln Center Orchestra, she's on the road leading her band, The Camille Thurman Quartet and collaborating as a co-bandleader with the Darrell Green Trio. As a composer, multi-instrumentalist, vocalist, and unique interpreter of the jazz tradition, she is quickly becoming one of the standard-bearers for the form, making a dynamic contribution to the legacy of jazz while paying tribute to its heroes. In her Hudson Hall debut, Camille is joined by the Darrell Green Trio, featuring Anthony Wonsey on piano, Tom DiCarlo on bass, and Darrell Green on drums.