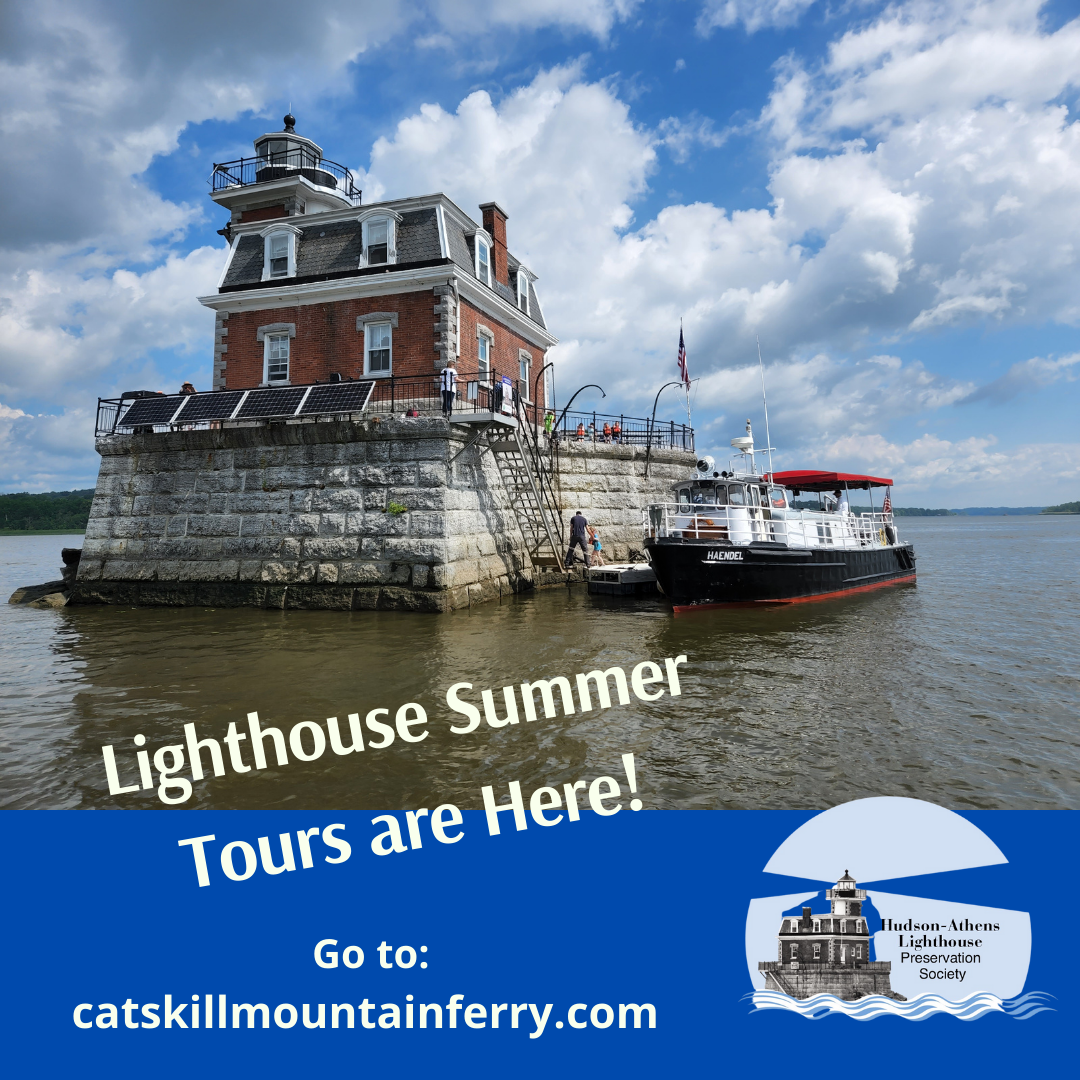 Boat and Lighthouse Tour @ The Athens Street Festival, July 9th!
Finally, it's here for a limited time only! Hudson-Athens Lighthouse Summer tours!

Come to the Athens Street Festival on July 9th and

book and reserve your tickets for the Boat and Lighthouse Tour.

Departing from Athens Riverfront Park at

10:00 am, 11:30 am and 1:00 pm.
Reserve and book your tickets (strongly recommended) at:
catskillmountainferry.com under tours
Or call 914 589-7773

See you there!