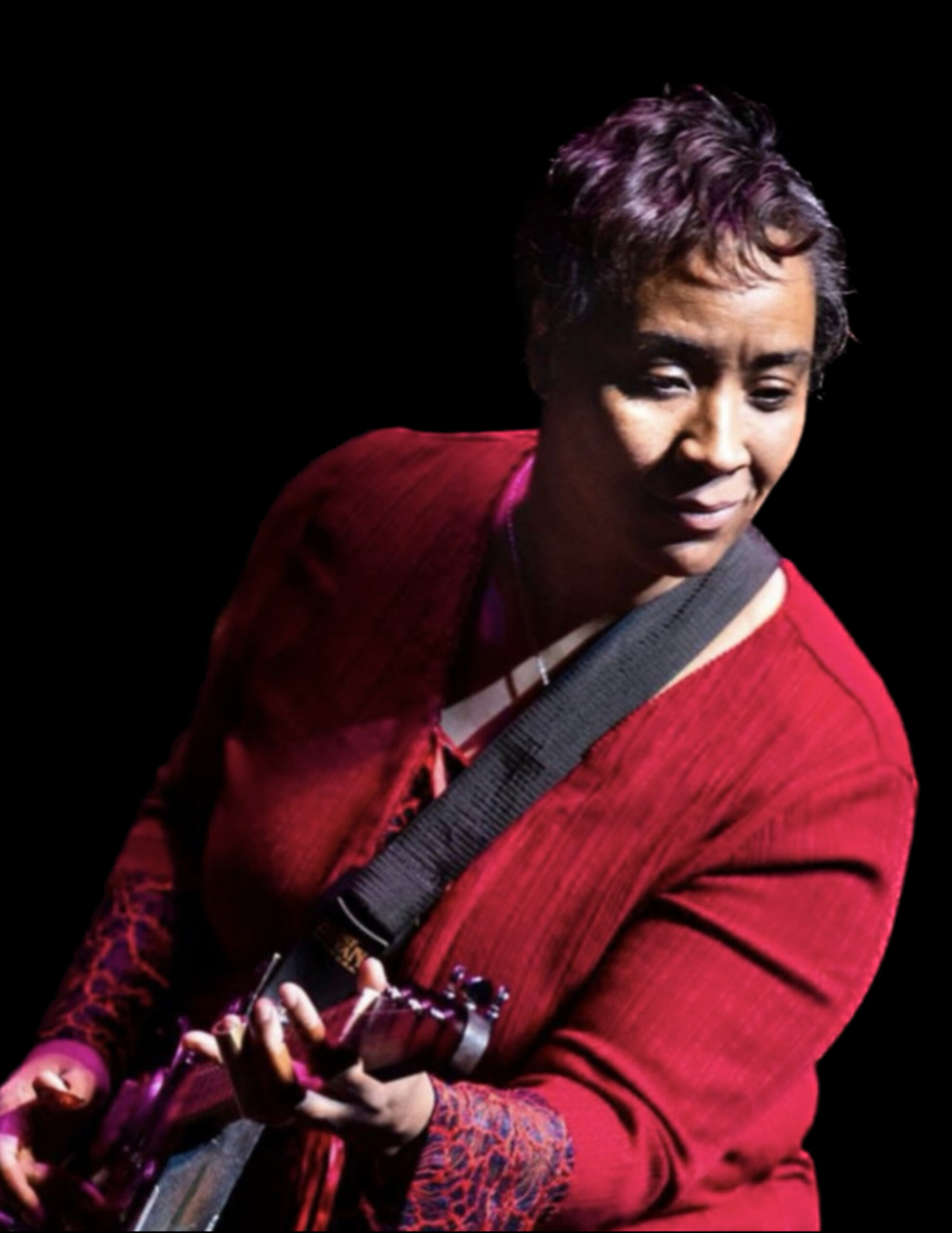 "Blues Women of the Capital Region II" Concert Featuring Gina Coleman, Leslie Barkman, and Robin O'Herin
Spencertown Academy Roots & Shoots Concerts Series presents "Blues Women of the Capital Region II" on Saturday, November 25 at 7:30pm. Presented in association with the Capital Region Blues Network (CRBN), the show will feature Gina Coleman, Leslie Barkman, and Robin O'Herin. General admission tickets ($25 public, $20 Academy and CRBN members) are available via www.spencertownacademy.org.
"Spencertown Academy and the Capital Region Blues Network are thrilled to continue the successful collaboration that began with our first "Blues Women of the Capital Region" show in February," said Richard Green, president of CRBN and member of the Academy Music Committee. "We're adopting the same format and bringing together three more fantastic women blues performers, two of whom will perform solo and one who will perform in a trio format, for what promises to be another great show."
Gina Coleman is the leader, singer, and founder of Misty Blues—a Berkshire County, Massachusetts-based band that plays original and traditional blues with hints of jazz, soul, funk, and tent revival gospel. The band performs extensively throughout New England and has toured the continental U.S., Canada, and the UK. They have also recorded with Eric Gales, Charles Neville, and Joe Louis Walker, and opened for contemporary blues artists like Tab Benoit, James Montgomery, John Primer, Roomful Of Blues, Albert Cummings, and Michael Powers. Two members of Misty Blues will accompany Coleman at the Academy: guitar players Seth Fleischman and Diego Mongue (who happens to be her son).
Leslie Barkman is a vocalist, songwriter, and piano player who loves the style and evocative lyrics of the blues. She brings her blues tastes and talents to her solo act, which she took to the International Blues Challenge in Memphis as a representative of CRBN, performs with her band Lou's Blues, and is a vocalist with the Hammerhead Horns. At the Academy, she says she will sing both "lady blues covers" and originals.
Robin O'Herin is a touring blues and gospel musician, specializing in historically rich, often interactive concerts that include original and traditional American roots music. A finalist in both the International Blues Challenge and Memphis Blues Challenge, she has toured internationally to music festivals in Italy and the Czech Republic. She has also recorded a number of full-length albums and EPs.
Roots & Shoots Concerts is an ongoing Academy series that showcases artists who reach back to earlier traditions in music (Americana, jazz, blues, rock, and world music) for inspiration, while incorporating more recent forms and influences of the present.
Founded in 1972, Spencertown Academy Arts Center is a cultural center and community resource serving Columbia County, the Berkshires, and the Capital region. Housed in a landmark 1847 Greek Revival schoolhouse, the Academy is located at 790 State Route 203 in Spencertown, New York. For more information, please contact info@spencertownacademy.org.