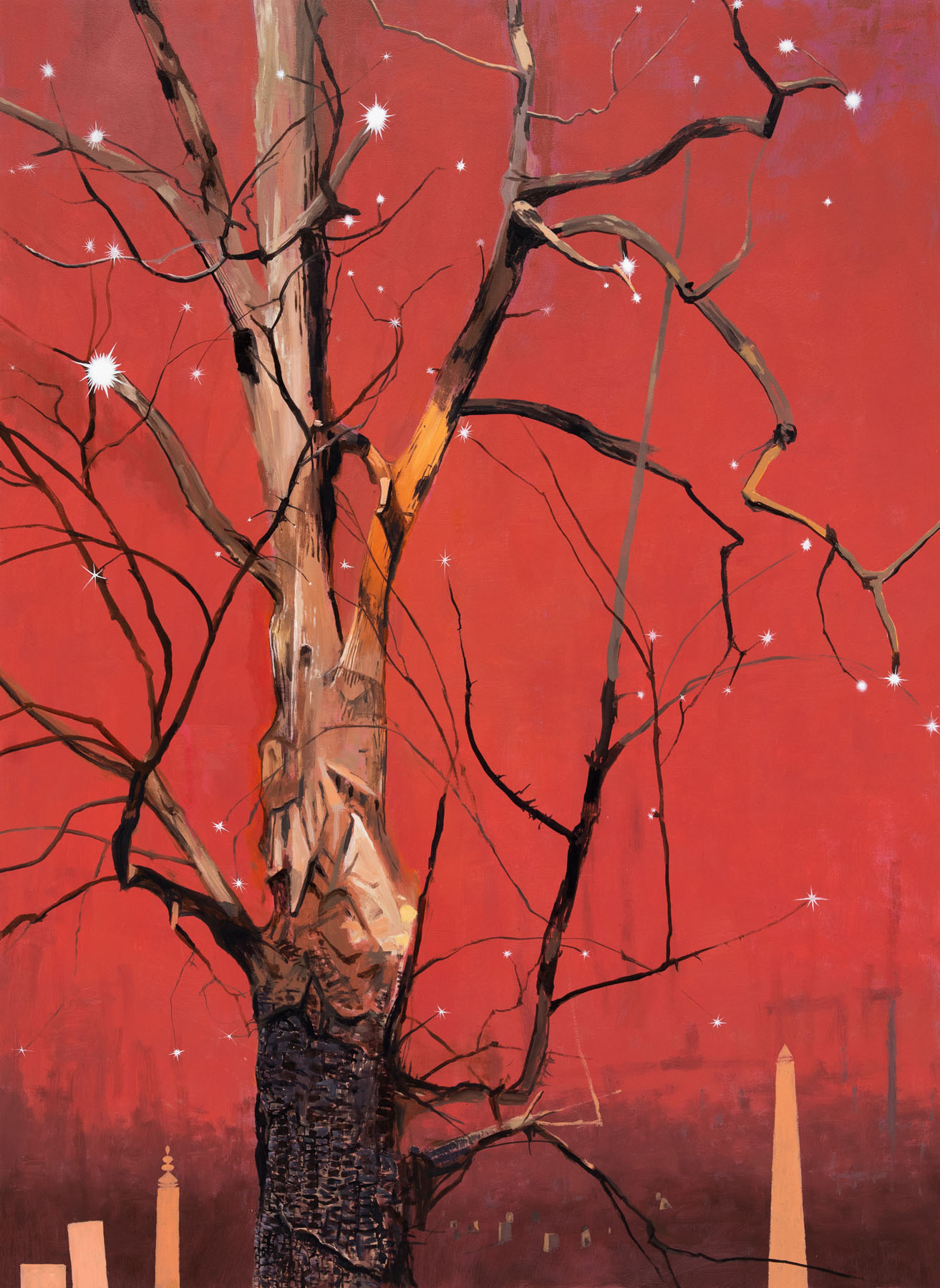 Bearing Witness: a solo exhibition by Jim Denney
To begin its Fall 2021 season, Susan Eley Fine Art, Hudson presents a solo exhibition of new and recent works by Jim Denney. The painter—a resident of downtown Hudson, NY and a fixture in the local creative community—has resided in Upstate New York since 2017, and this will be his first exhibition with SEFA. Yet, the content of Denney's works draws heavily on his experiences on the West Coast, where he spent his formative years in his native Oregon. His primary source of inspiration is the natural landscape of the American Northwest—the lush foliage that dominates its sprawling forests, tempered by the wildfires that ritually engulf these vast acreages.
Bearing Witness will be on view October 7th through November 21st at our Hudson location. The Gallery will host an artist reception on Saturday, October 9th from 6-8PM.* The reception coincides with 2econd Saturday Hudson Gallery Crawl, where art galleries and select businesses remain open until 8PM to welcome visitors.
SEFA Hudson is open Thursday-Monday, 11AM-5PM. For further information about the current exhibition, Jim Denney's artwork, or to schedule an appointment outside of Gallery hours, please contact liz@susaneleyfineart.com.
* Please note that face masks are required at SEFA Hudson regardless of vaccination status.