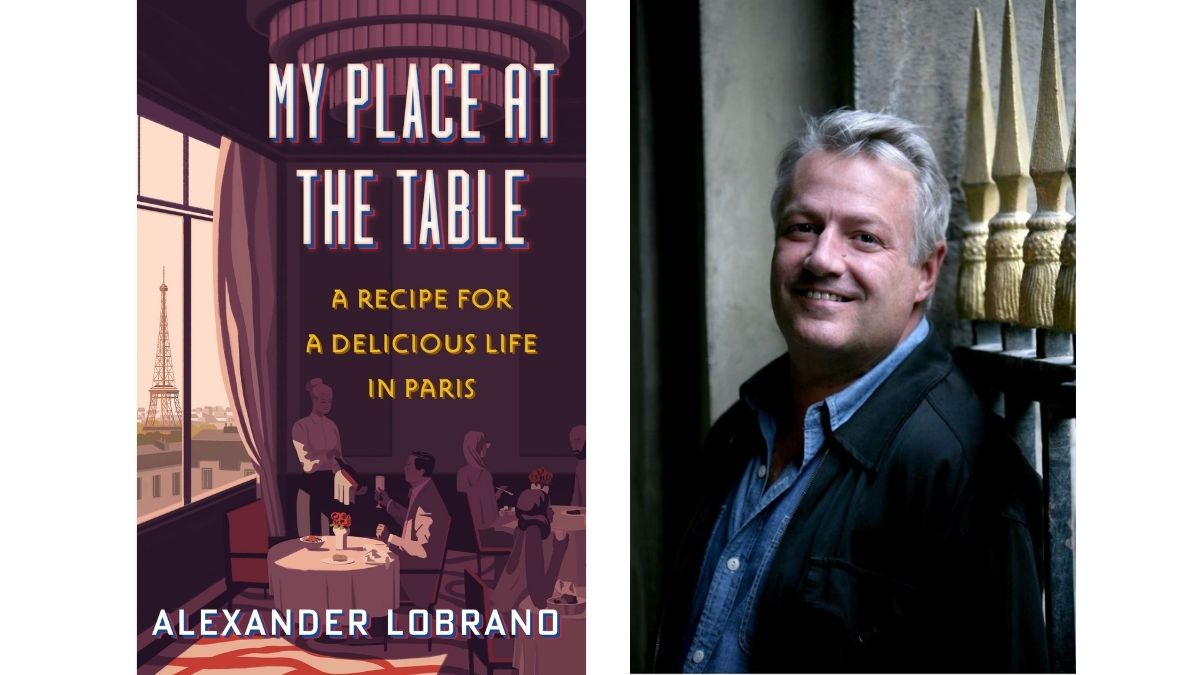 AWARD WINNING FOOD CRITIC TO TALK ABOUT FRENCH CUISINE
Francophiles and gourmets will have a unique opportunity on Dec. 11th when James Beard Award winner Alexander Lobrano will be appearing at Olde Hudson, 449 Warren St., Hudson.
He'll be signing his new book, My Place at the Table, as well as speaking about his experiences while living in Paris.
The author will be at the gourmet food shop beginning at 2PM.  The talk, requiring an advance reservation, begins at 5:15PM.  Call 518.828.6923.  Attendees to the talk must provide proof of vaccination and masks are required.
*******************************
"As a specialty gourmet market we are proud to have Alec at Olde Hudson. He's written a book that appeals to Foodies and Francophiles and especially all the people who want to follow their aspirations." — Dena Moran, Olde Hudson
Alexander Lobrano on writing his book:
"The desire to write this book just sort of dropped in my lap like a ripe peach, but I think I'd been mulling it over subconsciously for a longtime. I love writing about restaurants, food and chefs, but I also just plain love writing and storytelling. My voice has developed a lot through the years, so I was drawn to doing a non-fiction project with two main characters—me and food, that would tell the story of how I became a writer who chose to make food his subject. My book is also the answer to the many people, but most of all my late father, who asked me, "But why food?" That's what my father said to me the last time I ever saw him. He complimented me on my writing but then found my primary subject matter incomprehensible, because it didn't seem important to him. I disagreed, of course, because for me there is no subject that's more important. Writing MY PLACE AT THE TABLE is also the expression of my desire to push out the walls on my relation with food and writing. Because the internet has set off an era of iconoclasm, the formal expertise I've acquired over more than thirty years of eating in France needs to be expressed differently in today's food and media worlds to remain valued and relevant." — Alexander Lobrano