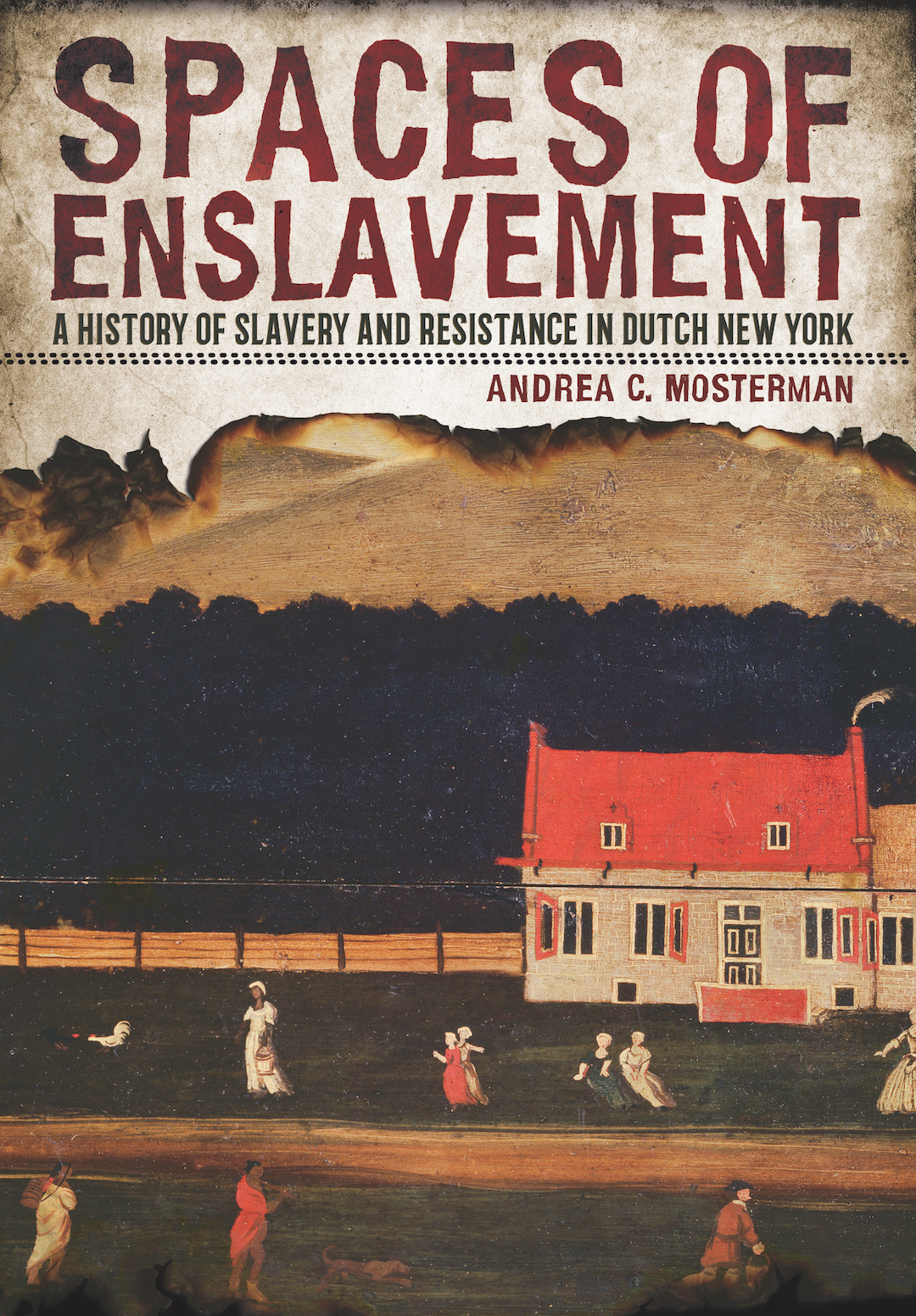 Author Talk on Slavery and Resistance in Dutch New York
Join the Hudson Area Library History Room and the Jacob Leisler Institute for the Study of Early New York History for an author talk by Andrea C. Mosterman, associate professor in Atlantic History and Joseph Tregle Professor in Early American History at the University of New Orleans, on Friday, May 20, 6-7:30pm.
Mosterman's recent book, Spaces of Enslavement: A History of Slavery and Resistance in Dutch New York writes a critical and overdue chapter on the place of slavery and resistance in the colony and young state of New York.
Through examination of homes, Dutch Reformed churches, and public spaces, the book shows how Dutch American enslavers increasingly used their dominance over these spaces to control the people they enslaved. It also explores how enslaved people resisted such control by escaping or modifying these spaces and expanding their mobility and activities within them.
This talk will be held in the library's Community Room and is free and open to the public. Masks will be required for attendees, with extras available to those who do not have their own.