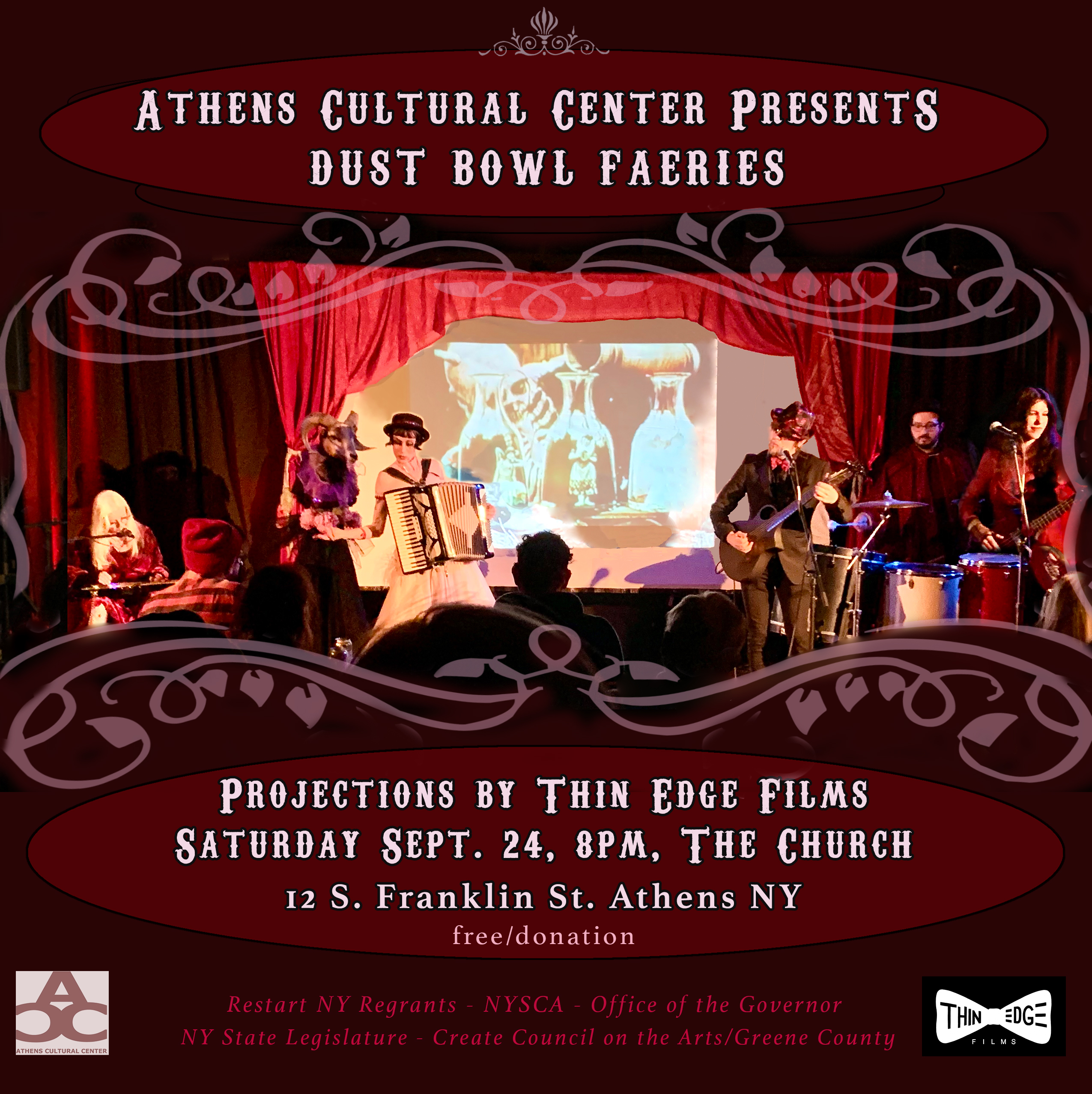 Athens Cultural Center Presents: Dust Bowl Faeries & Thin Edge Films at The Church, Athens NY
The Hudson Valley based dark carnival band Dust Bowl Faeries is teaming up with Thin Edge Films to concoct a cinematic evening of music and video projections at the historic Athens Church. The church, formerly known as Trinity Episcopal, is in the process of being transformed an event space by Athens resident Carol Bernard. Located at 12 S. Franklin St. in downtown Athens, NY, the church will lend a gothic mystique to the evening. Co-presented by Athens Cultural Center, the concert is open to the public and will take place on Saturday September 24th at 8pm. 
Film faerie Lisa M. Thomas (Thin Edge Films) will project a selection of avant-garde videos created with the Dust Bowl Faeries during the concert, including the premiere of Lost in Time, a new music novella inspired by a song by Hudson artist Dennis Herbert, and shot within a stone's throw of the Gregorian Athens church. The band will perform a selection of original gothic-folk songs, featuring several new songs from their forthcoming EP.
The Church is a historic Edwardian church located at 

12 Franklin St. in downtown Athens, NY

. 
The Athens Cultural Center is a non-profit center for local arts and exhibitions, community happenings, classes and imagination in Athens, NY.