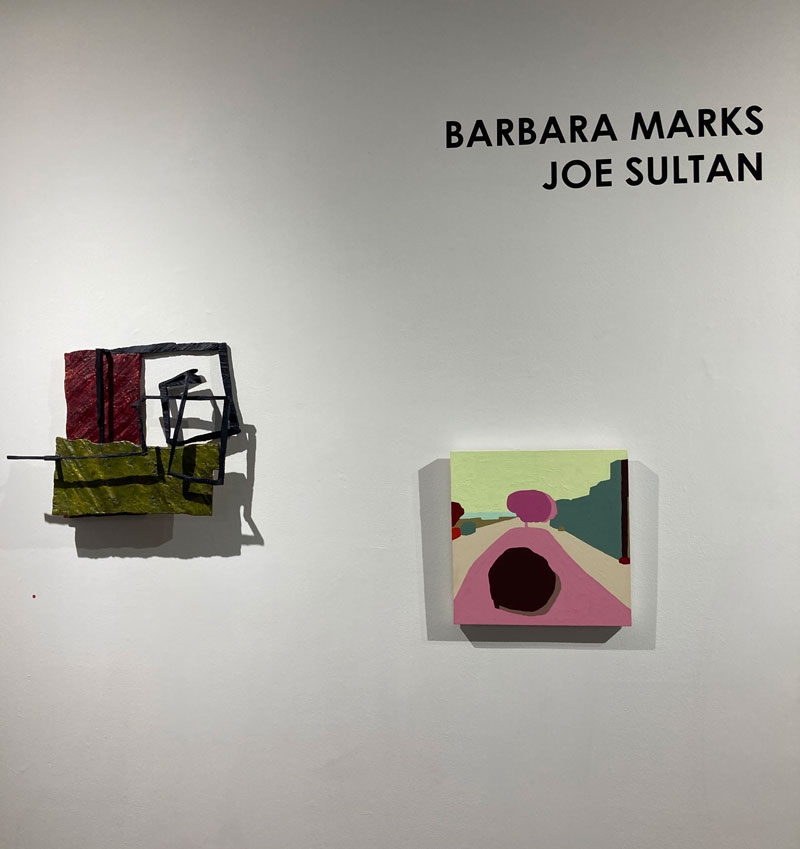 Artist Talk: Barbara Marks and Joe Sultan
Please join us next Thursday, September 2nd, 2PM at Susan Eley Fine Art, Hudson for a dynamic discussion between artists Barbara Marks and Joe Sultan, moderated by Aaron Levi Garvey, chief curator of The Hudson Eye.
Recent artworks by Marks and Sultan are on view at SEFA Hudson through October 3rd—the first exhibition for each artist with the Gallery. This presentation interweaves Marks' intimately-scaled paintings of abstracted vistas with Sultan's architectonic wooden sculptures. Together, their works explore and expand relationships between color and form, and interpretations of space and dimensionality, by transforming the structures and landscapes surrounding us.
RSVP requested (but not required) for the event with Marks, Sultan and Levi on September 2nd. Please email liz@susaneleyfineart.com to RSVP, or with any questions. Face mask required for all visitors at SEFA Hudson.