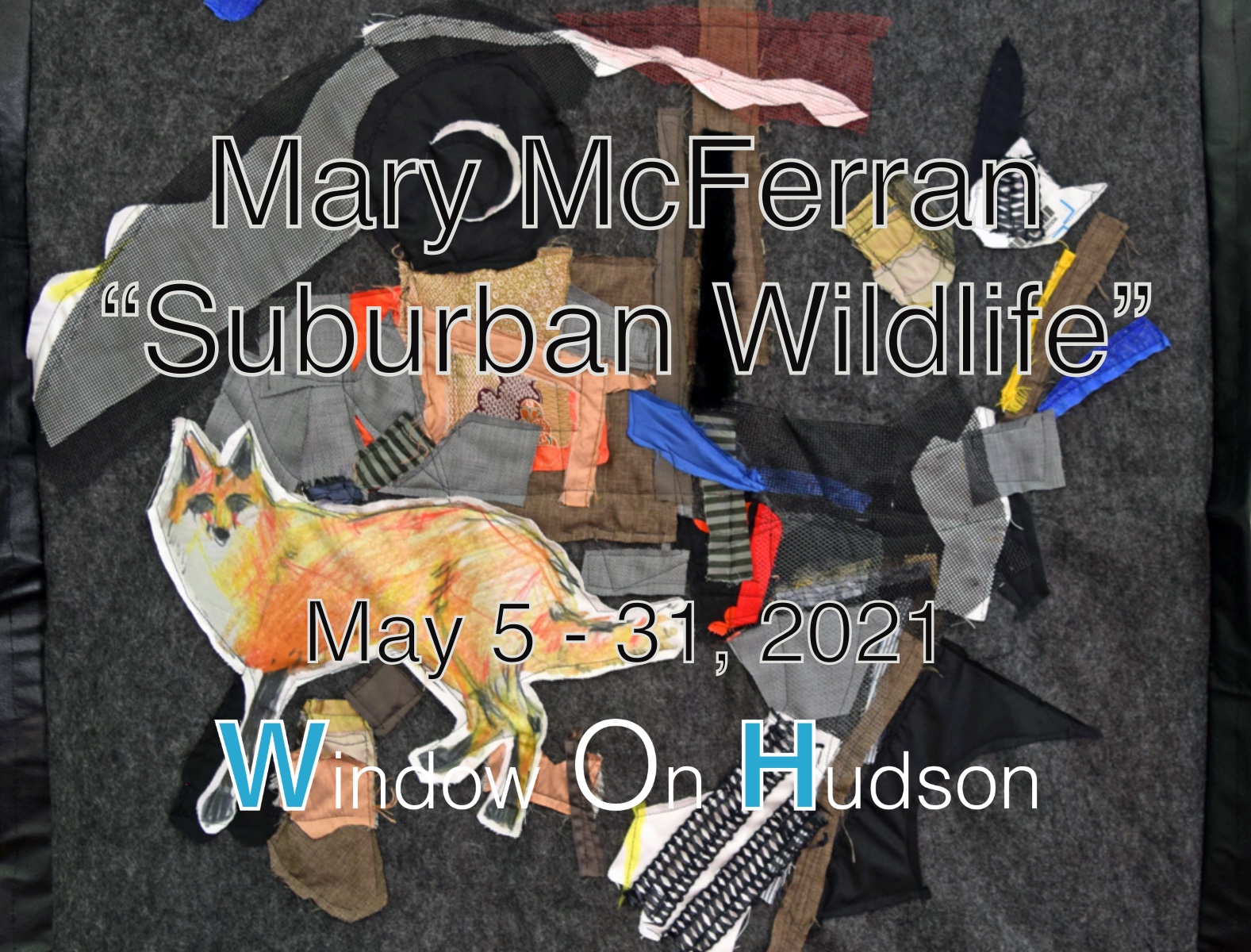 Artist Reception: Mary McFerran "Suburban Wildlife"
An Artist's Reception will be held Saturday, May 8th from 3-5pm.  Window On Hudson takes Covid-19 seriously.  Our front door will remain open at all times.  We will be serving beverages – we encourage everyone to enjoy the drinks and each other's company outside in small, distanced clusters.
Mary McFerran spent the solitude of 2020 earnestly working in her studio, creating numerous multimedia collages on a variety of subjects.  In the storefront windows viewers can see "Suburban Wildlife," a collection of tapestries that reflect on the wildlife she found venturing into her own backyard.  The exhibition continues indoors with sketches and additional works on fabric.
MeFerran explains that the creation of these artworks comes from, "…spending more time in my backyard and local environment after the world was closed by the pandemic.   The slowing of our world emboldened local wildlife.  Foxes, rabbits, squirrels, snakes, raccoons, and chipmunks visited and were willing to be seen.  During this time when we noticed the natural world.  I hope this awareness increased our knowledge, respect and appreciation of the animals with which we coexist."