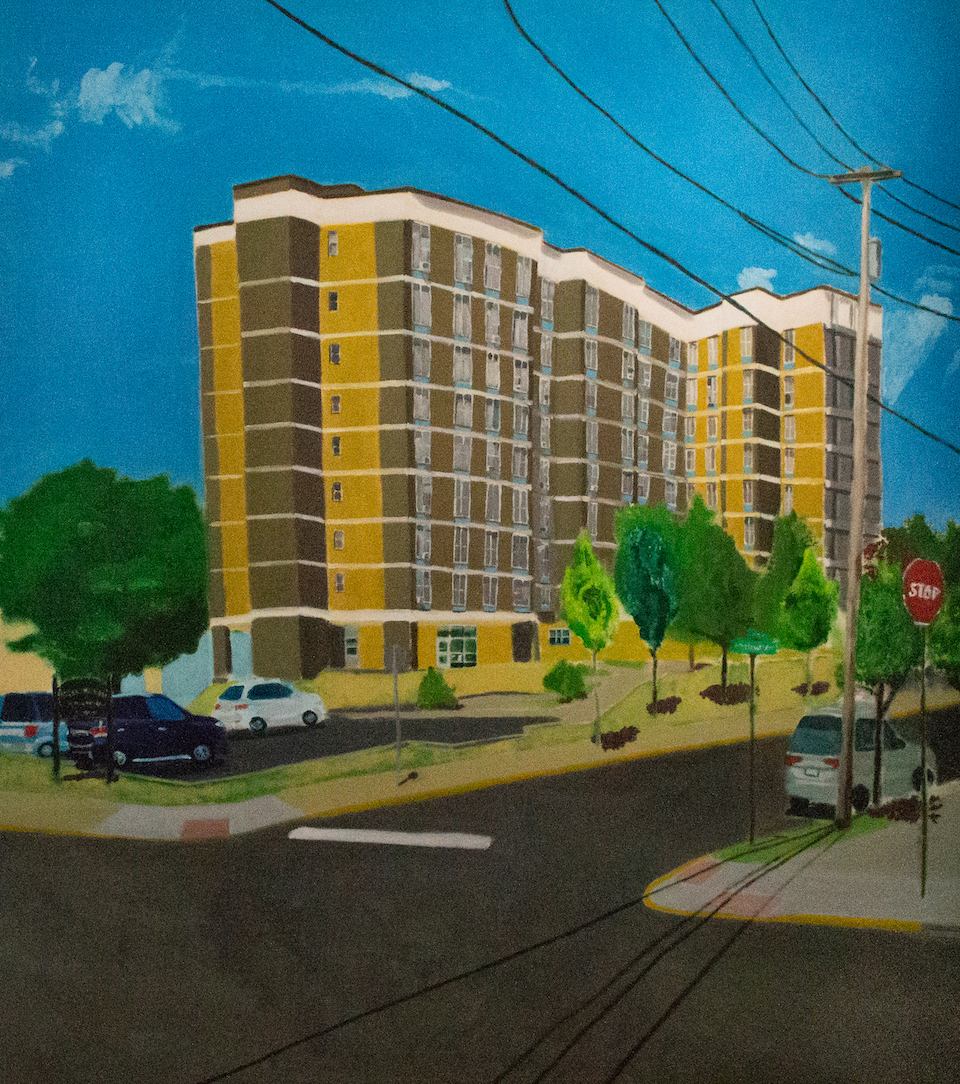 Art Exhibition – Zakariya Abdul-Qadir – "A Tale of Two Cities"
Window On Hudson is proud to present Zakariya Abdul-Qadir and his series "A Tale of Two Cities" on view from September 8 – October 2, 2022. Abdul-Qadir uses sketches and oil paintings to study the social divides and housing challenges that face residents all over this nation.
An Artist Reception will be held on Saturday, September 10th, 2022 from 3-5pm.
With "A Tale of Two Cities" Abdul-Qadir not only compares the cities of Brooklyn and Hudson, NY but more specifically the two drastically different communities that often are only a block away from each other. Growing up in Section 8 housing in Brooklyn, he was always aware that the daily life of his family and neighbors was dramatically different from the life of those in neighboring, more affluent, neighborhoods. After the loss of his job at the start of the pandemic he came to the Hudson Valley so that he could use this forced time off to focus solely on his painting. Wandering the streets of Hudson he quickly became aware of the similarities between Hudosn and Brooklyn, with the community in Bliss Tower living a very different life from people who live on or frequent Warren Street.