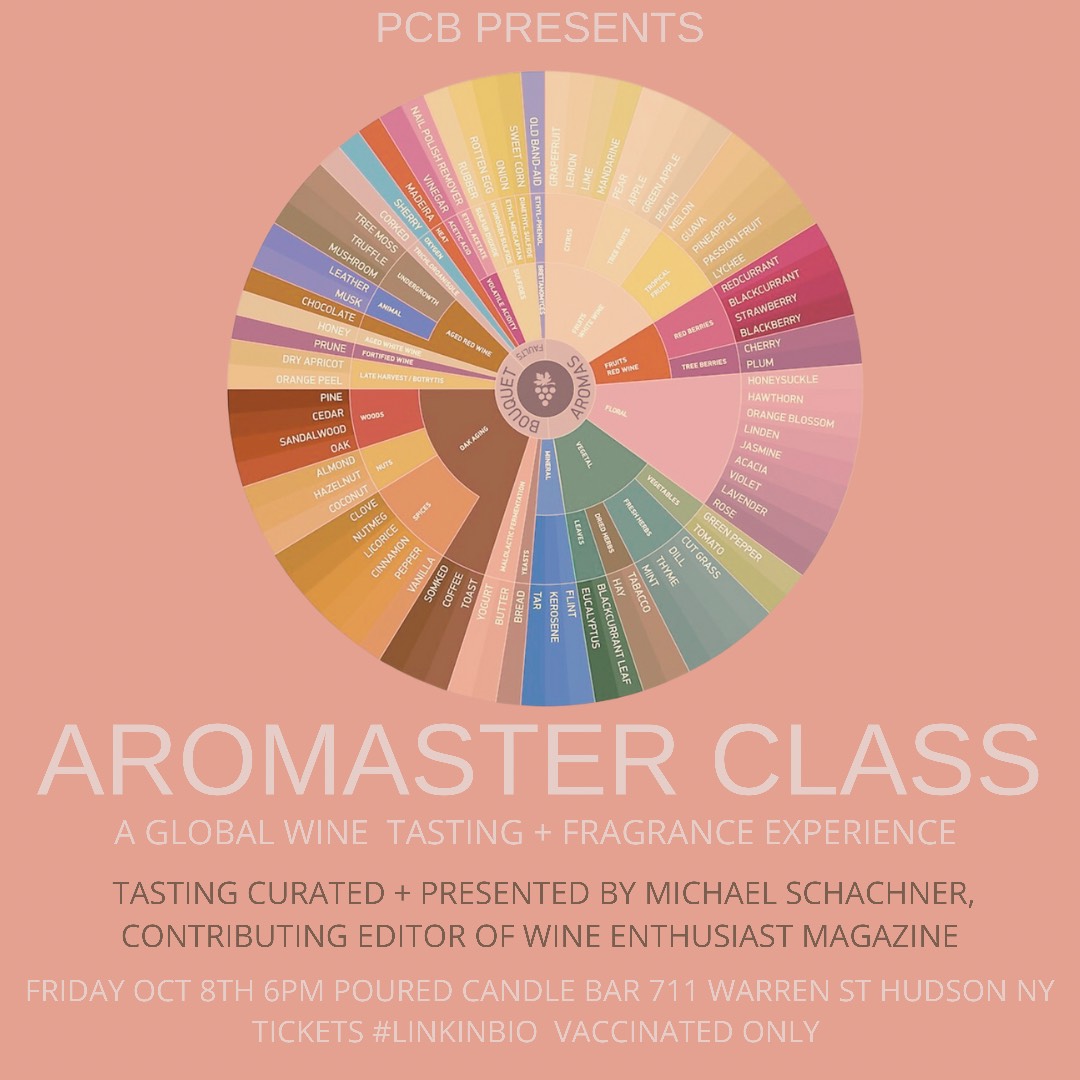 Aromaster Class
Global Wine Tasting and Fragrance Experience
Tasting curated and presented by Michael Schachner, Contributing Editor of Wine Enthusiast Magazine
Discover the fascinating relationship between wine and fragrance while tasting an educational wine flight around the Aromaster Wheel, guided by wine journalist and industry expert, Michael Schachner of Wine Enthusiast Magazine.
Participants will have the opportunity to taste and savour eight different 90+ rated wines along with fragrance pairings that highlight their unique and identifiable tasting notes from Citrus, Tropical, Floral, Berry, Herbal, Mineral, Spice and Woods. For each tasting, our guest expert will apply his extensive industry knowledge as a wine journalist and panel taster, detailing all the contributing factors that impact great wines (such as wine making styles, history, climate, terroir) giving participants a better understanding.
This event will have limited seating with both premium bar counter seating ($125) and table seating ($95). Eight wines will be presented and tasted. With purchase, participants will also receive a Limited Edition Aromaster Series scented candle of your choice, handmade by Poured Candle Bar ($45 retail value)
The class will run roughly 1.5 hours and will be a fully vaccinated event. This is a wonderful Friday activity for predinner, and we recommend making reservations at some of the many great Hudson restaurants afterwards.
For any additional inquiries, please contact dennis@pouredcandlebar.com