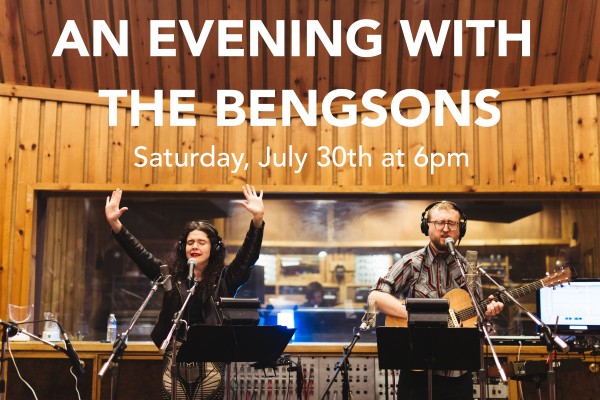 Ancram Opera House presents AN EVENING WITH THE BENGSONS
Join AOH on Saturday, July 30th at 6pm as Abigail and Shaun Bengson, the married composing and performing duo known for their acclaimed off-Broadway shows THE LUCKY ONES and A HUNDRED YEARS, take to the fields at the Circa 1799 Barn for an exhilarating evening of song and musical storytelling.
AN EVENING WITH THE BENGSONS will feature a LIVE American Sign Language interpreter! If you would like access to reserved seating in view of the interpreter, contact info@ancramoperahouse.org or call the box office at (518) 329-0114.