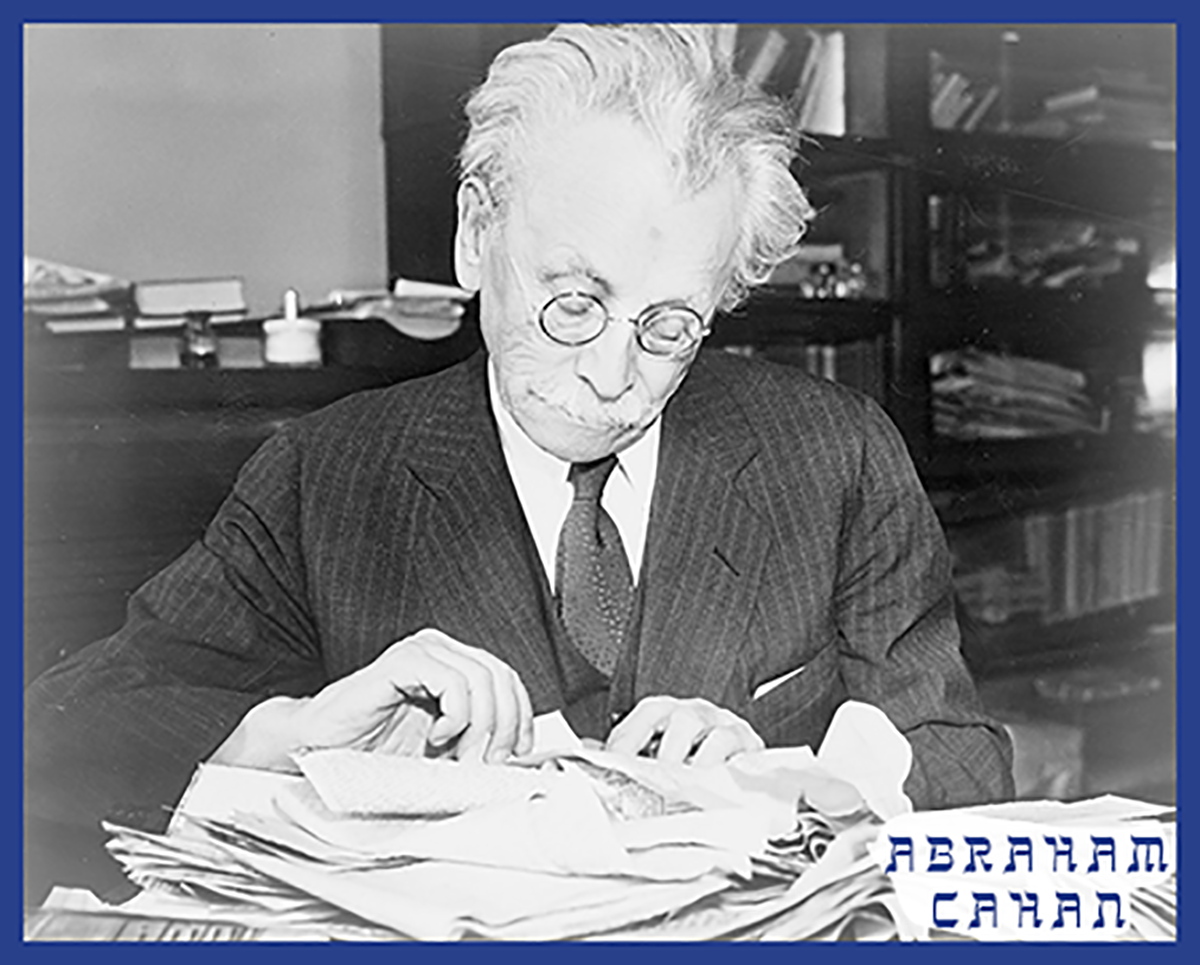 A Bintel Brief
Abe Cahan was Editor-in-Chief of The Jewish Daily Forward for 43 years.  His publication and response to letters written by immigrants new to America, recounted heart break, humor and practicality. A Bintel Brief, translated as 'a bundle of letters', will be performed May 14th and 15th at The Bridge Street Theatre.  For more information go to www.TempleIsraelofCatskill.org. 
Immigrant Assimilation is Basis for Theatrical Production
CATSKILL – A Bintel Brief, Yiddish for "a bundle of letters" was the daily advice column which The Jewish Daily Forward ran for 80 years.  In it, the newspaper's wise and sometimes cranky editor dispensed shrewd, practical and fair-minded advice to his readership – newly arrived immigrants questioning how to manage life in this bewildering new country.
Just like the dilemmas described in today's advice columns, questions and answers were sometimes practical, sometimes funny and sometimes full of heartbreak.  Whether the advice was sought 100 years ago or more recently, the common experiences for newcomers remain the same – reflecting their hopes, dreams and heart aches.
Recognizing this timeless universality, Temple Israel of Catskill, in partnership with The Bridge Street Theatre, is presenting performances of A Bintel Brief developed and directed by Carol Rusoff.  The staged reading with live music will take place on Saturday, May 14th at 7PM and Sunday, May 15th at 2PM.
There is no fee for tickets, but donations are encouraged.  Reservations may be made by e-mailing: juliegoldweitz@gmail.com.  Current protocols require proof of vaccination and photo ID at the time of admittance.  Bridge Street Theatre is located at 44 West Bridge Street in Catskill.
This project is supported by a grant from the Wasserman-Streit Y'DIYAH Memorial Fund through the Berkshire Taconic Foundation, Temple Israel of Catskill (www.templeisraelofcatskill.org) and Bridge Street Theatre (www.bridgest.org).