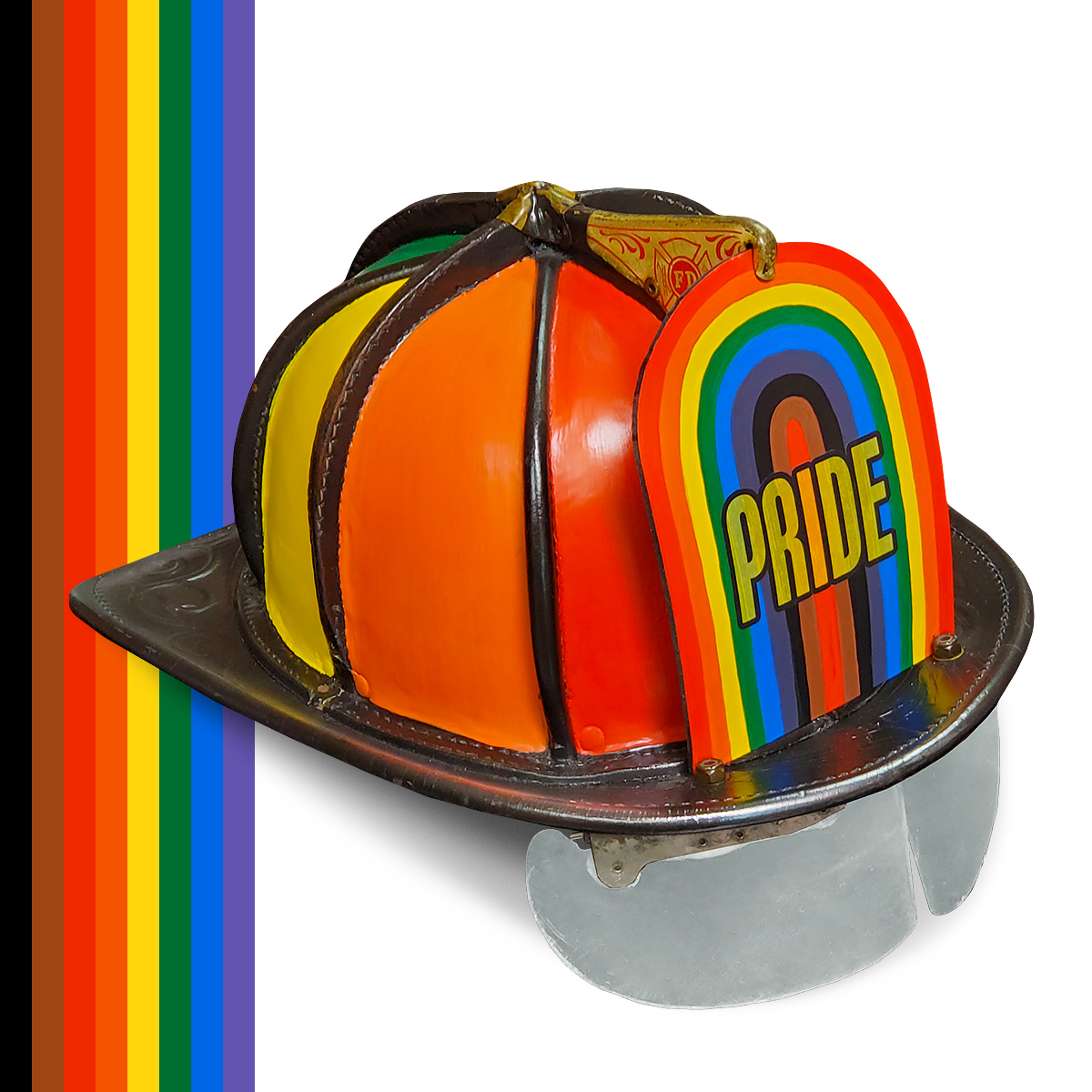 2021 Pride Fire Helmet Auction
In celebration of Pride 2021, a Museum team member, who is also a talented artist, has painted a real vintage-style fire helmet and matching helmet shield with the colors of the Pride Flag. This helmet was designed to represent freedom, love, and inclusion, and it pays homage to our LGBTQ+ service members and firefighters who work to uphold safety and security within our community.
To celebrate Pride Month, as well as our LGBTQ+ employees and firefighters, we are auctioning off this beautiful helmet! This is a one-of-a-kind helmet and a rare collectible piece! All proceeds from this auction will support the Museum. The auction will run from now until July 16th, 2021 at 12:00 pm. The item includes free domestic shipping (Will not ship internationally).
To place bids, make an account on our website by either following the prompts upon making a bid or by visiting our account registration form (found under My Retail & Auction Account). An email will be sent to the account you use to sign up containing your account details. From there, you'll be able to bid to your heart's content!
This helmet was originally manufactured in April of 1989 and is a N5a-style helmet. It is an Adult Size Large and the original labels are fully intact on the underside on the helmet.