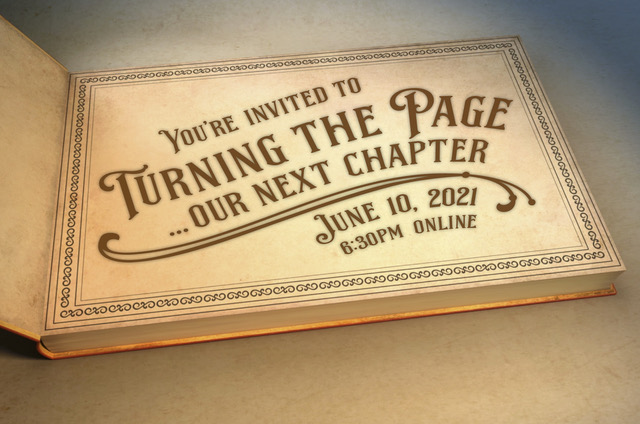 Turning the Page
Hudson, NY, May 25, 2021 — The Hudson Literacy Fund is thrilled to announce that Jenna Bush Hager and Al Roker will host its June virtual fundraiser, where authors, teachers, and Hudson City School District students will make special presentations. "Turning the Page, Our Next Chapter" is on Thursday, June 10th, from 6:30 to 7:30pm.

Jenna Bush Hager is the daughter and granddaughter of past presidents George W. Bush and George H.W. Bush, the co-host of the 4th hour of The Today Show, an author, and the host of the "Read with Jenna Book Club." Al Roker is The Today Show's weatherman, co-host of "The Third Hour of Today," an author, and a producer. Both will share personal anecdotes and stories about reading and writing.

Fund President Christine Jones said, "During 2020 while the pandemic was emerging, the Hudson Literacy Fund continued to support the students in the Hudson City School District, even as we cancelled our annual fundraiser. Last June, we gave out scholarships to graduating HCSD seniors. Last fall, we gave 100 foldable desks to students learning from home. Covid-19 has made us think hard about the new and different needs that virtual learning has imposed on students. Now, with students adapting to the new Covid environment at school and at home, we know their needs continue to be significant, and we're here to support them."

The Hudson Literacy Fund's mission is to bolster HCSD kids' reading, writing, speaking, and listening skills in order to boost their self-confidence and help them be successful as adults. The Fund engages HCSD students in reading for fun and writing for pleasure.

Tickets for the Jenna and Al fundraiser are $100 at thehudsonliteracyfund.com and on Eventbrite at turningthepage.eventbrite.com. Teachers attend for $50.

The Hudson Literacy Fund defines literacy broadly as a willingness to engage with language to understand and find meaning in reading, writing, spelling, and listening. The Fund's tools have been books, words, mentors, authors and in-school programs. Building students' confidence as readers and writers can form a strong foundation for their future successes.

The Fund was created in 2013 to support and raise funds for the Hudson Children's Book Festival. Since then, it has grown its work to a broader literacy mission, adding reading programs, book gifts to kids and libraries, monetary gifts to college bound seniors, and a Young Writers Competition. More information is available at thehudsonliteracyfund.com.