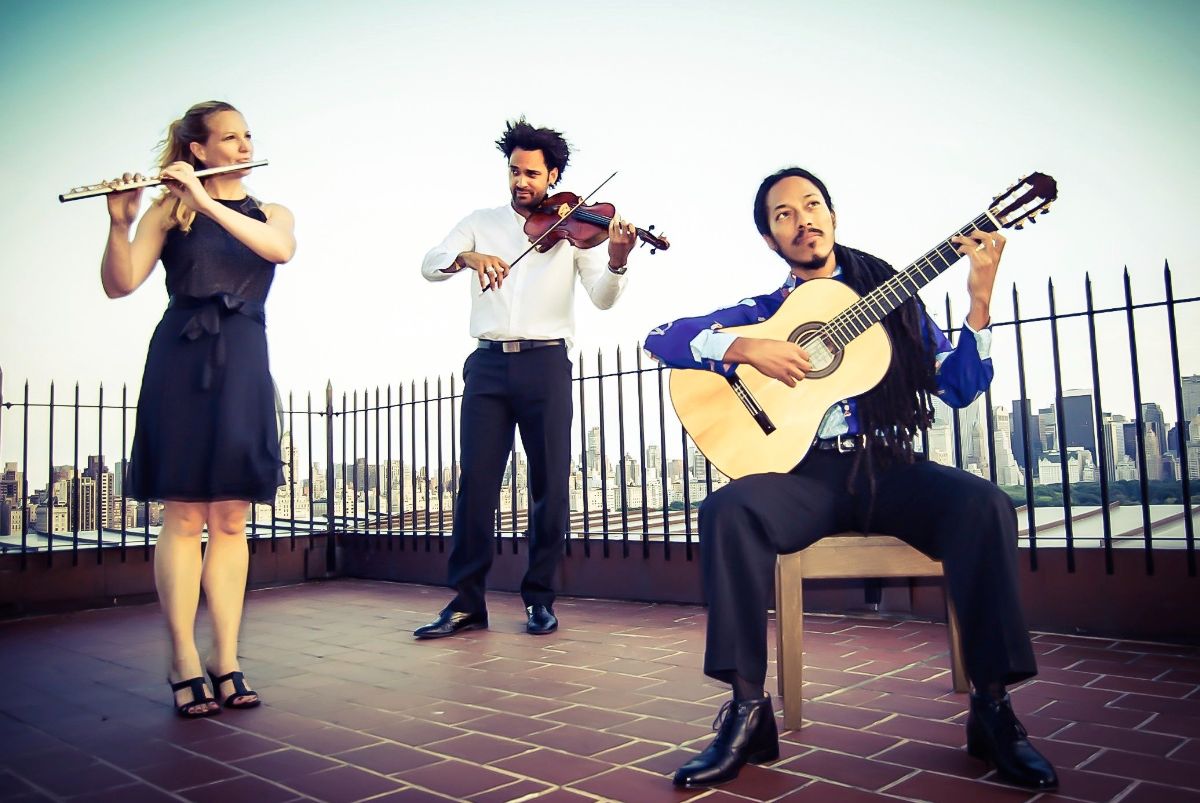 TRIO VIRADO
HUDSON, NY – September 8, 2021: Hudson Hall ushers in the fall leaf peeping season with an eclectic weekend of classical music spanning the ages and the globe in its magnificently restored 1855 theater. Music lovers will enjoy Masterpieces of the Late Baroque with the Aston Magna Chamber Players on Saturday, September 25 at 7pm, then Trio Virado (presented by Clarion Concerts) perform works ranging from Bach to Piazzola on Sunday, September 26 at 3pm. Tickets start at $25 and are available now at hudsonhall.org, or by phone at (518) 822-1438.
Capacity is limited. All ticket holders are required to wear a mask and provide proof of vaccination. Read Hudson Hall's full COVID-19 Safety Policy here.
Clarion Concerts presents:
TRIO VIRADO
Sunday, September 26, 2021 at 3pm
Tickets: $25 Patron/$40 Premium
"Trio Virado's musicianship is world class."— The WholeNote
Presented by Clarion Concerts, Trio Virado consists of flutist Amy Porter, violist Juan-Miguel Hernandez, and guitarist João Luiz, three of the most innovative artists on their respective instruments.
Representing a unique mosaic of culture through their repertoire and maintaining a sonority with uncommon resonance, "They present a set of performances that are unfailingly strong, expressive, and imaginative", says the American Record Guide.
Performing music from Bach to Piazzolla, they have given world premieres by composers Sérgio Assad, Fred Hand and David Sampson, and play original works and arrangements by Trio member João Luiz. They create community engagement programs for both children and adults, offering audiences a passion for teaching and showmanship that showcases their infectiously joyous personalities.
Photo: Trio Virado