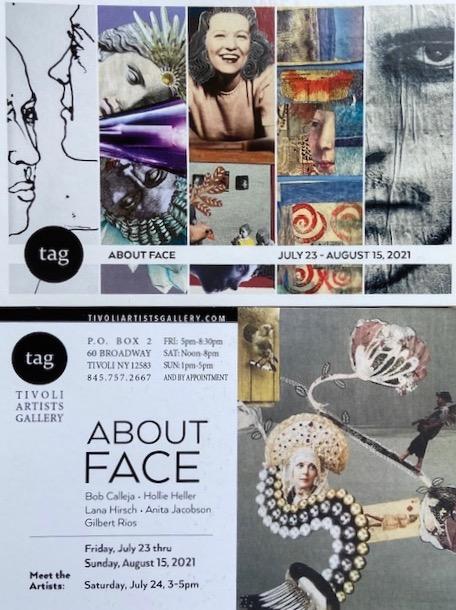 Tivoli Artists Gallery: About Face Show Artist Reception
Our face has been partially obscured for more than a year.
We miss those big smiles.
TAG is proud to present ABOUT FACE, a mixed-media show featuring work by TAG artist member Lana Hirsch and guest artists Bob Calleja, Hollie Heller, Anita Jacobson and Gilbert Rios.
The show runs Friday, July 23 through Sunday, August 15 at the
Tivoli Artists Gallery, 60 Broadway, Tivoli, NY.
A meet the artists reception is planned for Saturday, July 24 @3-5pm.