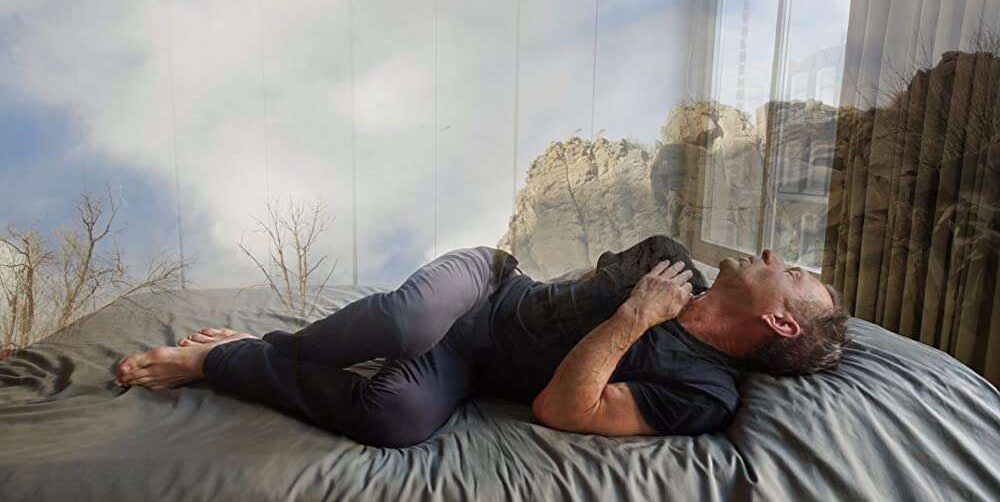 Date
Feb 10 2023
Expired!
this body is so impermanent…
"Extraordinary … Their human bodies, their environments, the sounds around them, and the sutra merge into a single expression unfolding before and within us … It is, for us, a transformative experience."—Tricycle
UPSTATE FILMS (RHINEBECK) • FEBRUARY 8
UPSTATE FILMS (SAUGERTIES) • FEBRUARY 9
RUBIN MUSEUM OF ART (NYC) • FEBRUARY 10–12
Join us at Upstate Films and the Rubin Museum of Art for a screening of this body is so impermanent… a film produced by the Fisher Center and directed by Peter Sellars, featuring singer Ganavya, calligrapher Wang Dongling, and dancer Michael Schumacher who during COVID lockdown, created an hour-long meditation on the visionary, radiant Vimalakirti Sutra, a Buddhist text from the first century CE.
A businessman, having chosen a path of illness towards spiritual awakening, teaches the visitors at his deathbed with depth and penetration: how to face life with no illusions. The artists, across three continents and three artforms, interpret the text individually and collaboratively, sharing a story of acute pain, deep healing, and radical transformation.