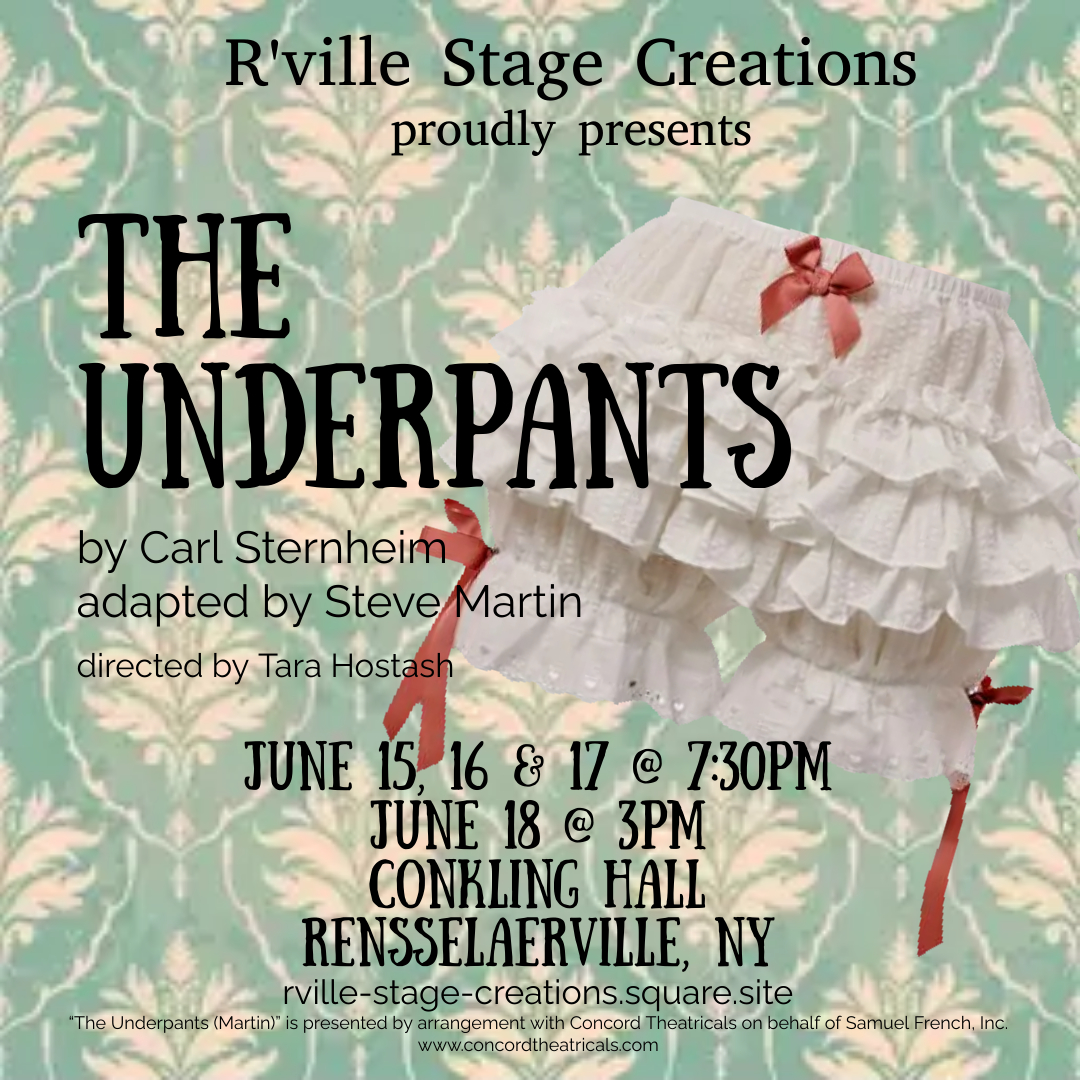 The Underpants: A full-length comedic play by Steve Martin
R'ville Stage Creations presents…
THE UNDERPANTS
A full-length satirical play adapted by comic genius Steve Martin
This bawdy, laugh-out-loud farce opens in scandal: puritanical bureaucrat Theo Maske is outraged at his wife Louise for allowing her underpants to fall to the ground at a public parade for the king. As scandal erupts into spectacle, the characters reflect upon our fascination with fame, our reliance on gender roles, and our enslavement by sex.
Renaissance man Steve Martin has reinvigorated Carl Sternheim's classic 1910 German play Die Hose for modern times. Replete with off-the-wall humor, wordplay, masterful banter, and Martin's signature absurdity, The Underpants is relevant in the most entertaining of ways.
Presented by arrangement with Concord Theatricals on behalf of Samuel French, Inc.