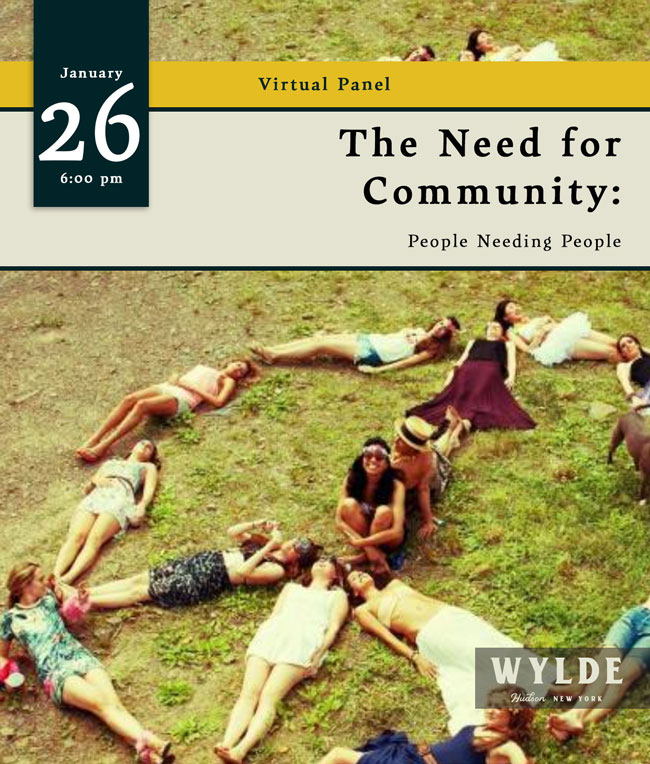 The Need For Community
Hug Therapy. It's real. In our increasingly cyber world, we find ourselves more disconnected from one another; sprinkle in pour on a healthy dose of Covid related social distancing, and we might as well be in solitary confinement. Many feel alone and turn to Instagram, Netflix, and yes, professional cuddlers. At the same time, one of the biggest benefits of living in a small town is the strength of community that so many places, like Hudson, share. So how do we tap into that? What does science say about community and why we need each other so badly? What can we do to meaningfully connect? And how can we reach out to those most in need of connection?
All ticket sales are in the form of a full donation to Perfect Ten Hudson. Perfect Ten is an independent non-profit organization based in Hudson, NY. They are committed to individual and organizational efforts to building respect, dignity, fairness, caring, equality, and self-esteem with respect to the diverse life challenges of young girls in the Hudson community. Please feel free to donate additional support to Perfect Ten Hudson – HERE.
Confirmed Speakers:
Marianna Gose Martinelli ~ Community Builder and Consultant, formerly The Wing
Lia Avellino ~ LCSW, Psychotherapist and Facilitator, The Well
Heather Culp ~ Community Builder and Founder, Mercado Sagrado
Dana McClure ~ Artist and Founder, Ravenwood