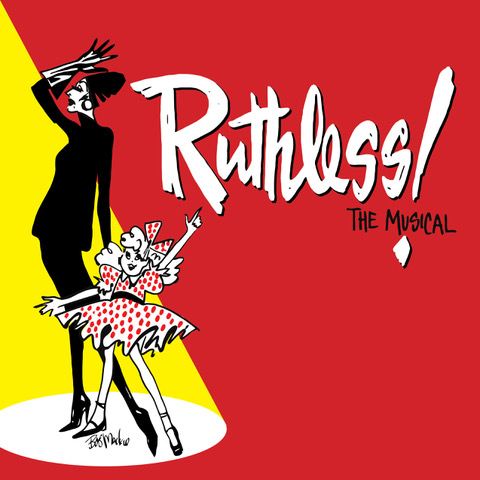 RUTHLESS! The Musical
April 14-16, 21-23, 28-30, 2023
​Talented 8 year-old Tina Denmark has always dreamed of being on the stage.  She can do it all!  But just how far will she have to go to get the lead in her school play?  This uproarious musical spoofs iconic Broadway musicals from GYPSY to MAME, and films from THE BAD SEED to ALL ABOUT EVE.
Book and Lyrics by Joel Paley
Music by Marvin Laird
Directed by Michael C. Mensching and Michael McDermott, with Musical Direction by Joanne Mensching
RUTHLESS! THE STAGE MOTHER OF ALL MUSICALS
COMING TO THE GHENT PLAYHOUSE STAGE
The 1992 Off-Broadway cult classic, RUTHLESS! THE MUSICAL makes its way onto the Ghent Playhouse stage beginning April 14 for nine outrageous performances.
The award-winning musical satire with book and lyrics by Joel Paley, music by Marvin Laird, directed by Michael C. Mensching and Michael McDermott, and musical direction by Joanne Mensching, spoofs show business, with winking, hysterical nods to every campy movie and musical ever made.
There are those who are ruthless when it comes to pursuing fame and fortune, but no one more so than eight-year-old Tina Denmark, an adorable, ferociously talented little girl who will do anything – anything! – to be a star. Where does she get her remarkable talent and ruthless drive? The answer may shock you.
The Ghent Playhouse cast includes Rosalyn Annely as Tina Denmark, Jeannine Trimboli, as Tina's mother, Judy, with Nathaniel Beynon, as Tina's theater coach, Sylvia St. Croix, Cathy Lee-Visscher as Myrna Thorn, Tina's Third Grade teacher, Deborah Mead as Tina's mother and theater critic, Lita Encore, and Helen Annely as Eve, an assistant to a Broadway star.
Production dates are April 14 through April 30 – Friday and Saturday evenings at 7:30 p.m. and Sunday afternoon matinees at 2:00 p.m..
Masking is no longer required, but strongly suggested.