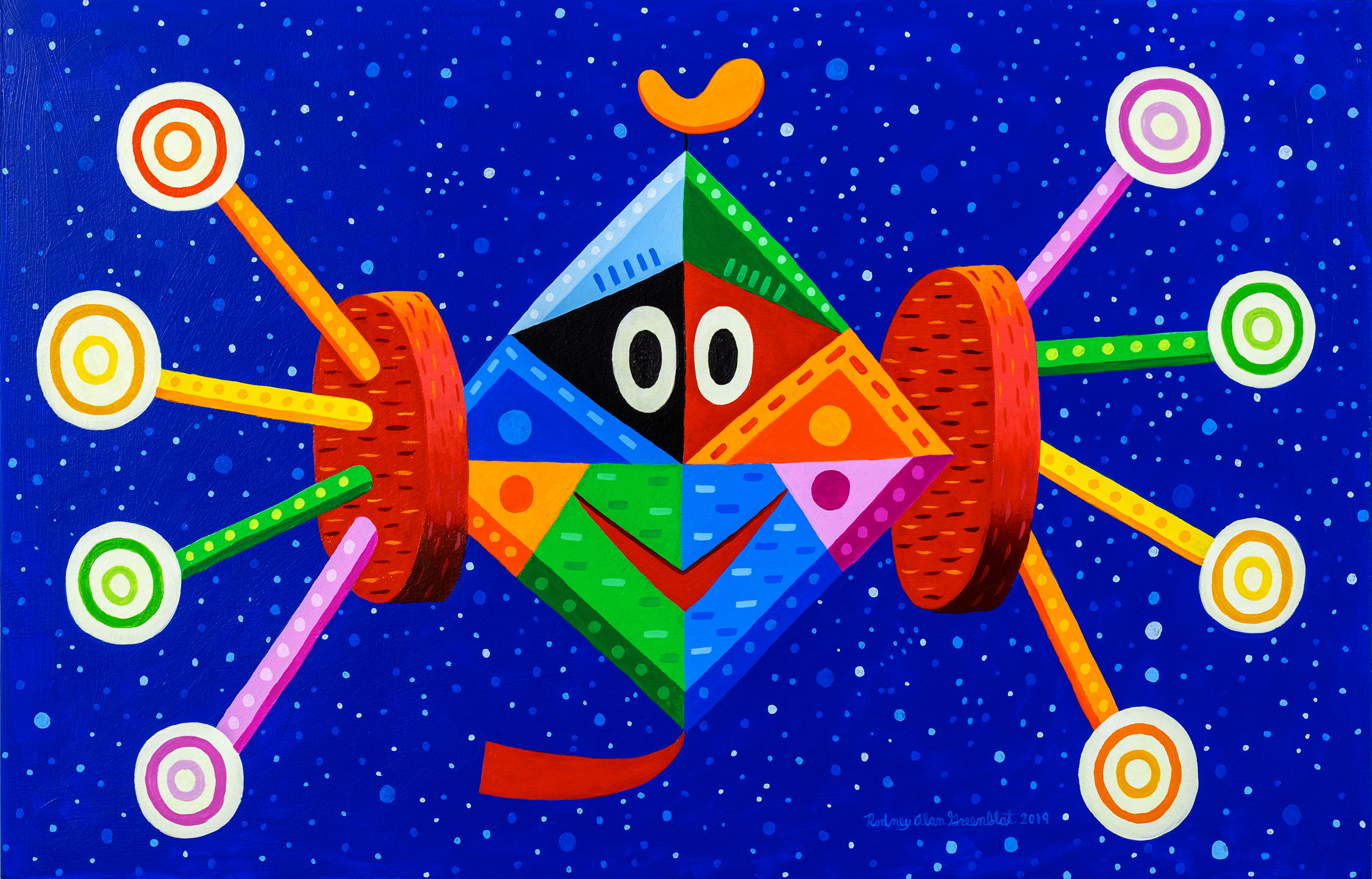 RODNEY ALAN GREENBLAT Something to Look Forward to
Exhibition Hours*:
Fridays, 1 – 5pm; Saturday & Sundays, 1 – 4pm (Timed entry on the hour. Reservation only, 10 reservations max/hour).
Socially-Distanced Guided Tours*:
Saturdays & Sundays at 4pm ($10 or free for members, pre-purchase only, max. 6 per tour)
Rodney Alan Greenblat is a visionary artist, designer, and writer who has been making whimsical colorful artwork for over thirty years. In addition to his contribution to the downtown New York art scene, he has designed album covers, video game characters and fantastical worlds. One of Greenblat's more notable contributions to pop culture was the 1990s Sony Playstation game PaRappa the Rapper. Greenblat's new and archival works are on display in this playful and engaging show.
*Please note: In keeping with New York State guidelines to reduce the risk of COVID-19 transmission, visitors to Hudson Hall must comply with safety protocols, such as social distancing and wearing a mask. Hudson Hall reserves the right to refuse entry to anyone who does not comply with these guidelines or make reservations in advance. In keeping with state guidelines, check our website for updates regarding tours and hours.