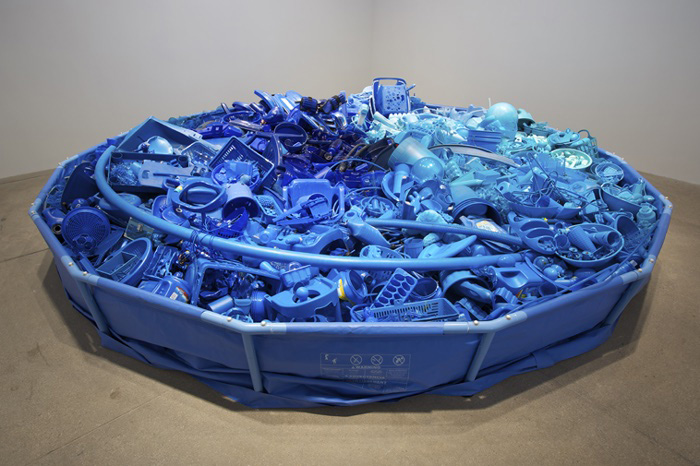 Portia Munson: Flood
Art Omi is excited to present an immersive installation by artist Portia Munson in the Newmark Gallery, on view from June 25 through September 25. For over two decades, Munson has teased out cultural codes latent in the mass-produced items that surround us. Her monochromatic installations underscore the pleasures of looking at a dizzying array of items that are at once seductive and utterly disposable. Munson's work offers an incisive study of the desires and terrors lurking just under the surface of commodities.
Portia Munson (b. 1961) lives and works in Catskill, NY. She holds a BFA from Cooper Union, an MFA from Rutgers University, and studied at the Skowhegan School and Painting and Sculpture. Munson's work has been shown internationally in major public and private exhibitions since the early 1990s. Munson's work has also been in numerous group and solo exhibitions in the U.S. and abroad.