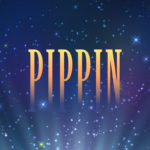 Pippin
Music and Lyrics by Stephen Schwartz
Book by Roger O. Hirson
There's magic to do when a young man learns the true meaning of glory, love and war in Stephen Schwartz's iconic and unforgettable musical masterpiece. Pippin is in search of the secret to true happiness and fulfillment.
He seeks it in the glories of the battlefield, the temptations of the flesh and the intrigues of political power. In the end, though, Pippin finds that happiness lies not in extraordinary endeavors, but rather in the unextraordinary moments that happen every day.
Being staged for the first time ever at the Mac-Haydn, Pippin promises to be a magical start to our 2021 season.