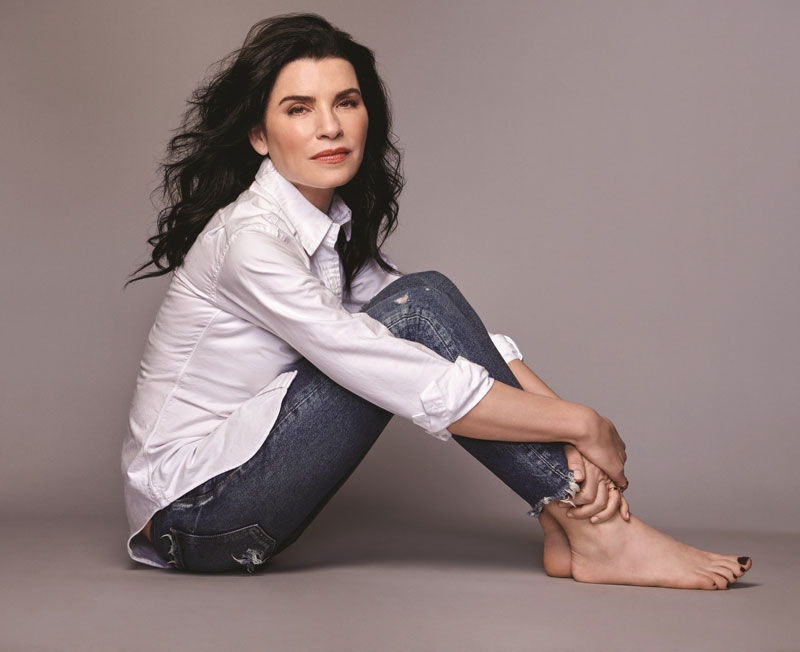 Hudson Home Hosts Book Signing with Julianna Margulies
Hudson Home Hosts Book Signing with Julianna Margulies
Hudson, NY — Hudson Home is pleased to announce a very special book signing in celebration of the release of long-time friend Julianna Margulies's new memoir Sunshine Girl. Please join us from 12 – 3 pm at 366 Warren Street on Sunday, May 22 for Books, Bellini's, and Bites.
Copies of Sunshine Girl will be available for purchase and signed by the author.
Emmy, Golden Globe, and Screen Actors Guild award winner, Julianna Margulies has achieved success in television, theater, and film. As an apple-cheeked bubbly child, Julianna was bestowed with the family nickname Sunshine Girl. Shuttled back and forth between her divorced parents, often on different continents, she quickly learned how to be of value to her eccentric mother and her absent father. Raised in unconventional ways in various homes in Paris, England, New York, and New Hampshire, Julianna found that her role among the surrounding turmoil and uncertainty was to comfort those around her, seeking organization among the disorder, making her way in the world as a young adult and eventually an award-winning actress.
Filled with intimate stories and revelatory moments, Sunshine Girl is at once unflinchingly honest and perceptive. It is a riveting self-portrait of a woman whose resilience in the face of turmoil will leave readers intrigued and inspired.
Over the course of her illustrious career on screen, Julianna Margulies has played any number of unforgettable characters but as this memoir proves, she might be most fascinating as herself. It tells the story of her peripatetic childhood, her personal and professional struggles, and her most glorious moments, on camera and off. Not every celebrity autobiography has a truly compelling story to tell, but this one does, and tells it with style, humor, and flair." —Town & Country
Hudson Home is Hudson's premier destination for Interior Design, Fine Upholstery, Home Furnishings, and Home Accessories. Located in a light-filled former print works, Hudson Home has been designing and providing design objects for some of the most beautiful home in the Hudson Valley since 2004.
– Hudson Home is located at 366 Warren Street Hudson, NY 12534
info@hudsonhome.com