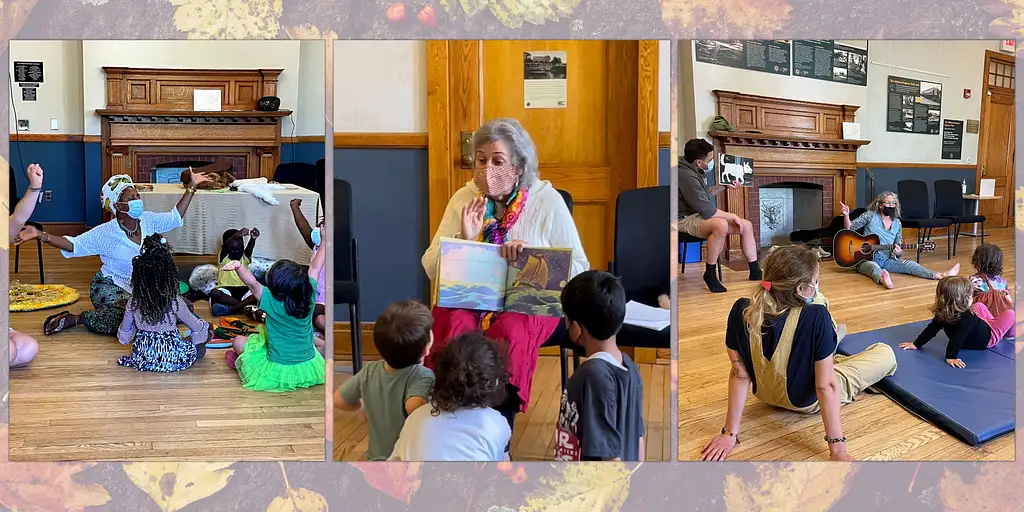 Fall Storytimes at Hudson Area Library
Celebrate the changing seasons at Hudson Area Library with these early literacy storytimes throughout September, October, and November:
Folktales & Stories: Join celebrated community leader, writer, and performing artist, Pamela Badila, for this all ages program full of interactive folktales, stories, music and dancing. Tuesdays, September 20 – October 25, 4 – 4:30pm.
Bilingual Storytime / Hora de cuentos bilingüe: Join Señora Sonia for a special series of bilingual storytimes, presented in Spanish and English, which will include craft activities. Únase a la Señora Sonia para una serie especial de cuentos bilingües, presentados en español e inglés, que incluirán actividades artesanales. Wednesdays, October 12 – November 9, 4 – 5pm. Miercoles, 12 de octubre – 9 de noviembre, 4 – 5pm.
Movement & Music: Join local musician, Abby Lappen, for a story hour full of live guitar, creative storytelling, and fun movements. Toddlers, kids, and families of all ages will enjoy this bright, animated program as they learn how to use songs and motion to develop early literacy skills. Thursdays, September 15 – November 27, 4 – 5pm.