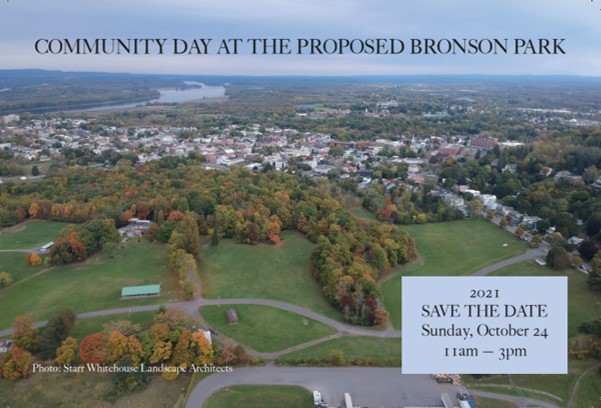 Community Day at the Proposed Bronson Park
CANCELLED 
Walk within the National Historic Landmark in our city.
11am – 3pm
Free and open to the public
The Nosh Food Truck will be on site !
Join us at the historic Dr. Oliver Bronson House and Estate, the National Historic Landmark located within the city of Hudson. This proposed park is a much needed green space for our community. Come explore this beautiful 1811 house and the picturesque transformation of the landscape and fields surrounding it.
Historic Hudson stewards this house and currently only 1.23 acres, which is owned by the People of the State of New York.
Come experience this magnificent property owned by us all.
*Covid-safe, family friendly, masks required. To volunteer for this event, please email: gambrill@historichudson.org*
Co-sponsored by The Tenth Academy
This is on the grounds of the NYS Hudson Correctional Facility by special invitation. No admittance at other times.