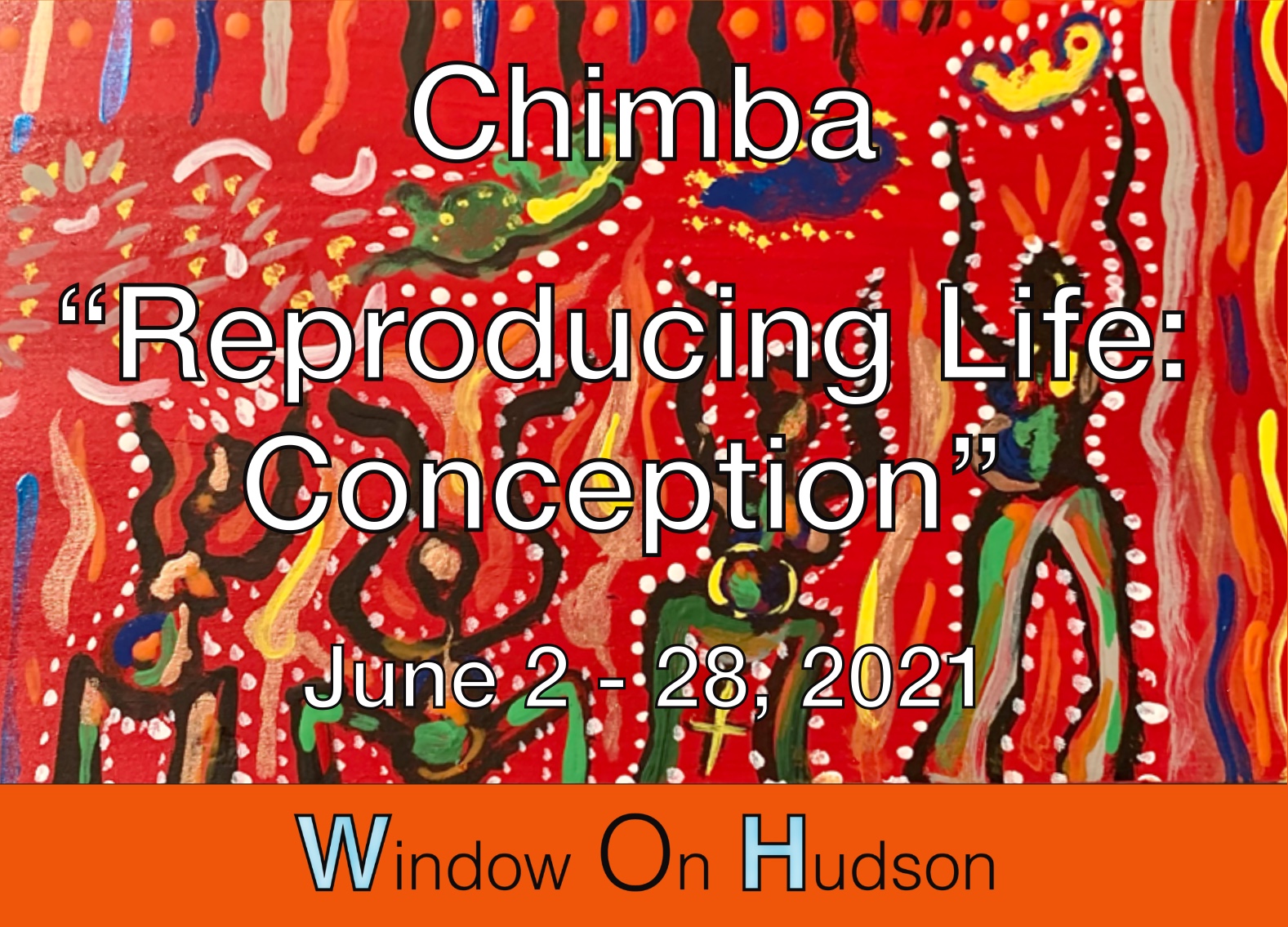 Art Exhibit: Chimba "Reproducing Life: Conception"
"Reproducing Life: Conception" is the beginning stage for a series of paintings by Chimba (Chiarra Jonelle Hughes Mba).  These works, created on several large canvases as well as a variety of long wooden boards, mark Chimba's first solo exhibition.  
In the windows, the canvases present Women of the Earth, pregnant with child, hope, and history.  A transformative journey distilled into one radiant image.  Indoors, the boards are used to tell an entire story.  These wordless images can be read like a graphic novel or cave painting, with the subject's story unfolding as you follow their journey through beginning, middle and end.  Chimba's painting style is a blend of natural African tribalism and the fluid movements learned from modern fashion design. 
Chimba says, "I am curious about the journey of all Women.  Pregnant Women.  Mothers.  Mother Earth.  Queens.  Our roots.  I paint myself.  I am curious about my own journey.  My journey, my artistic journey and my life's journey, changed as I worked on these paintings.  If you try to make everything as it should be, it won't become what it can be." 
Chimba was born and raised in Hudson, NY.  She studied fashion design at the Fashion Institute of Technology.   
 An Artist's Reception will be held Saturday, June 12 from 6-8pm as part of the 2econd Saturday Hudson Gallery Crawl.  Window On Hudson will be open to the public from 5-9pm.  Window On Hudson takes Covid-19 seriously and will take all current safety precautions.
About Window On Hudson
Window On Hudson offers storefront window exhibition space for artists of all mediums who are in Hudson and the Hudson Valley.  Window On Hudson is committed to providing a platform for established and developing artists to display their work, of all mediums, while also offering professional development opportunities for emerging artists.  Window On Hudson exhibits a new artist on a monthly basis.  Artists interested in submitting their work may do so by emailing submissions@windowonhudson.org or visiting the website www.WindowOnHudson.org.
For more information please contact Jeremy Bullis, Artistic Director of Window On Hudson, at jeremy@windowonhudson.org.