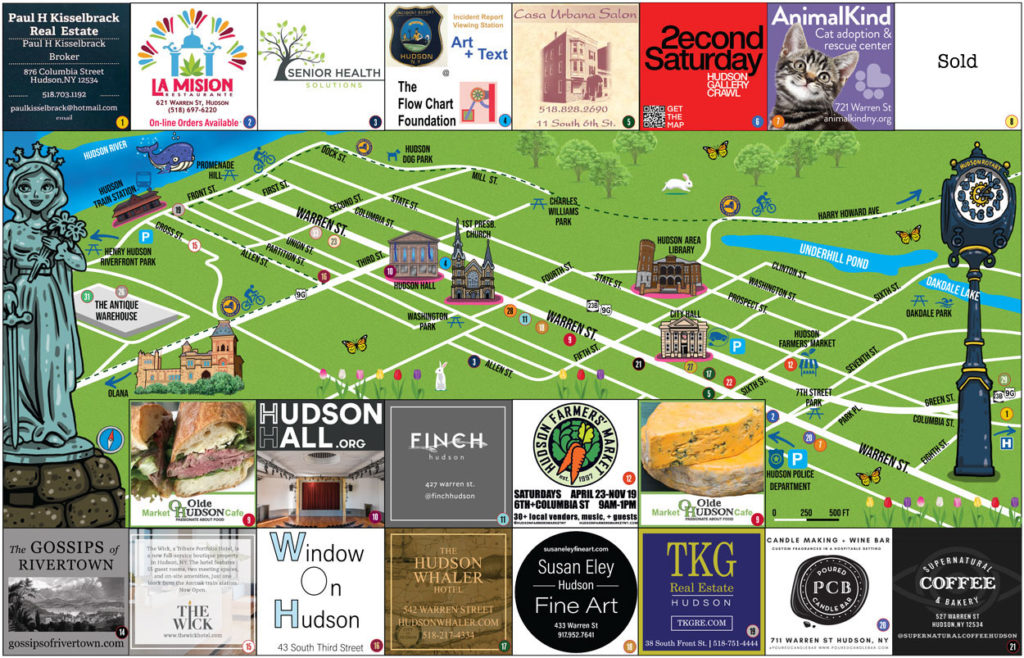 This is the full, unfolded "Inside Panel" of the map – 11×17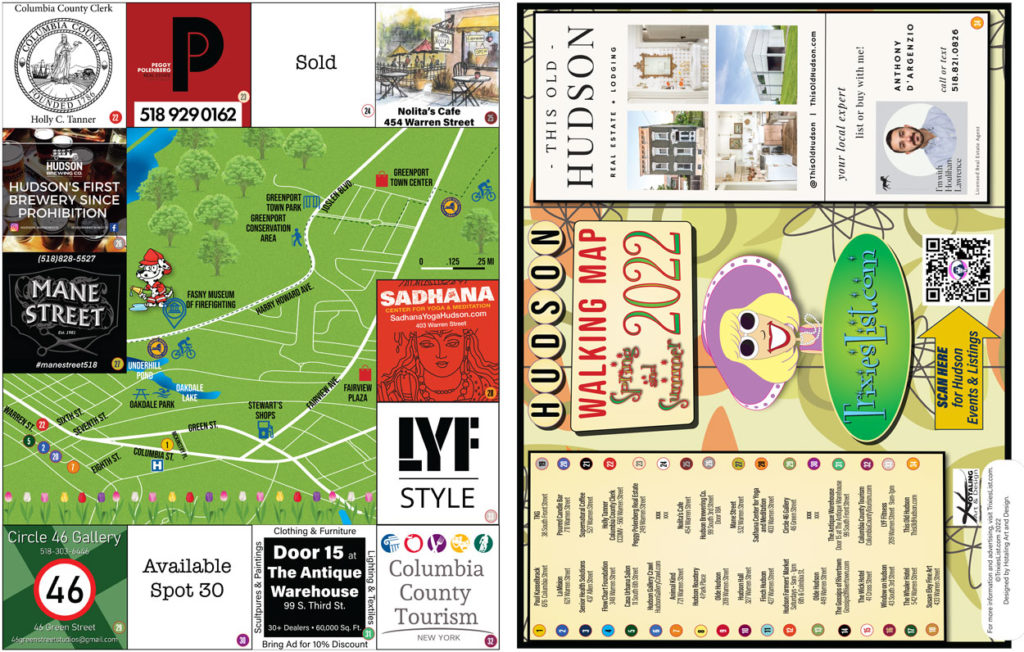 "Outside – Panel" This is the front/back of the map.
It folds into a tri-fold brochure
Adspace Only $100!
Spring – Summer 2022
Bright, full-color, fold-out map, 11″x 17″
5,000 will be printed and distributed throughout Hudson's businesses and lodging rooms Spring-Summer 2022 – May 2022 through August 2022.
Square – 2 inches x 2 inches – $100
Includes streets, points of interest, parks, surrounding areas, and the bike trail!
Buy an ad and your business will get a placement marker on the map linked with your ad.
Fold it up and put it in your gender-neutral satchel.
First come, first serve – based on payment received. Reserve your spot below.
To be distributed prior to Memorial Day Weekend.
Three maps are scheduled for distribution per year:
Before Memorial Day
Before Labor Day
Before Thanksgiving Weekend / Winter Walk
Thank you for advertising!

Thank you for advertising!