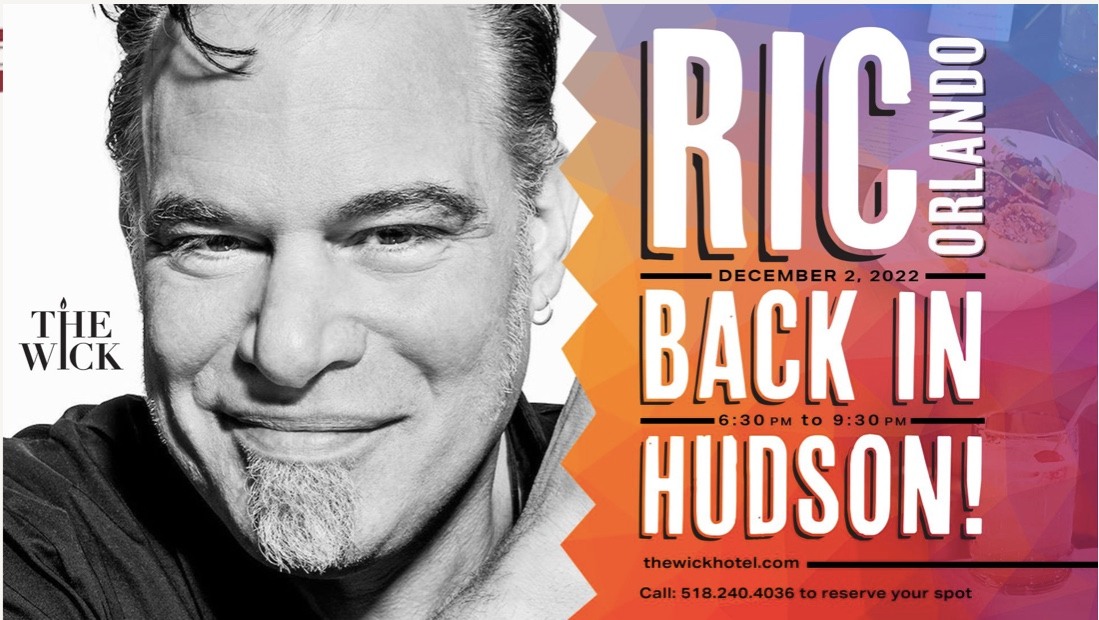 Ric Orlando's Back in Hudson
I'M BACK IN HUDSON!
After departing the restaurant world I have been traveling, writing and developing new recipes. Many of the concepts I have learned from my tours to Sicily are merging with my classic New World Home Cooking flavors to create new yet familiar dishes. Dig in!
Yes, the Ric-ter Scale is still my Jam.
Antipasti on the tables:
Marinated olives
"Scarpette Trio" Fresh Ricotta with oven dried tomato, Anchovy butter and Eggplant Caponata
Jerk Swordfish Meatballs with sweet coconut onions and "Trini Sauce"
Chick Pea Panelle with Drunken Octopus
"Ropa Vieja Rice Balls": Crispy Saffron Rice wrapped around my signature Cuban Style Sofrito Braised Short Rib with perfumed black bean sauce, saffron crema and Muffaletta olive relish
Salad
Orange and Fennel Salad with olives and Sicilian olive oil
Dolce
Cannoli Cream Puff with crushed pistachios
*Vegetarian and Gluten Free are available ONLY with 7 days notice. No Exceptions.*
Please call for reservations
518-240-4036