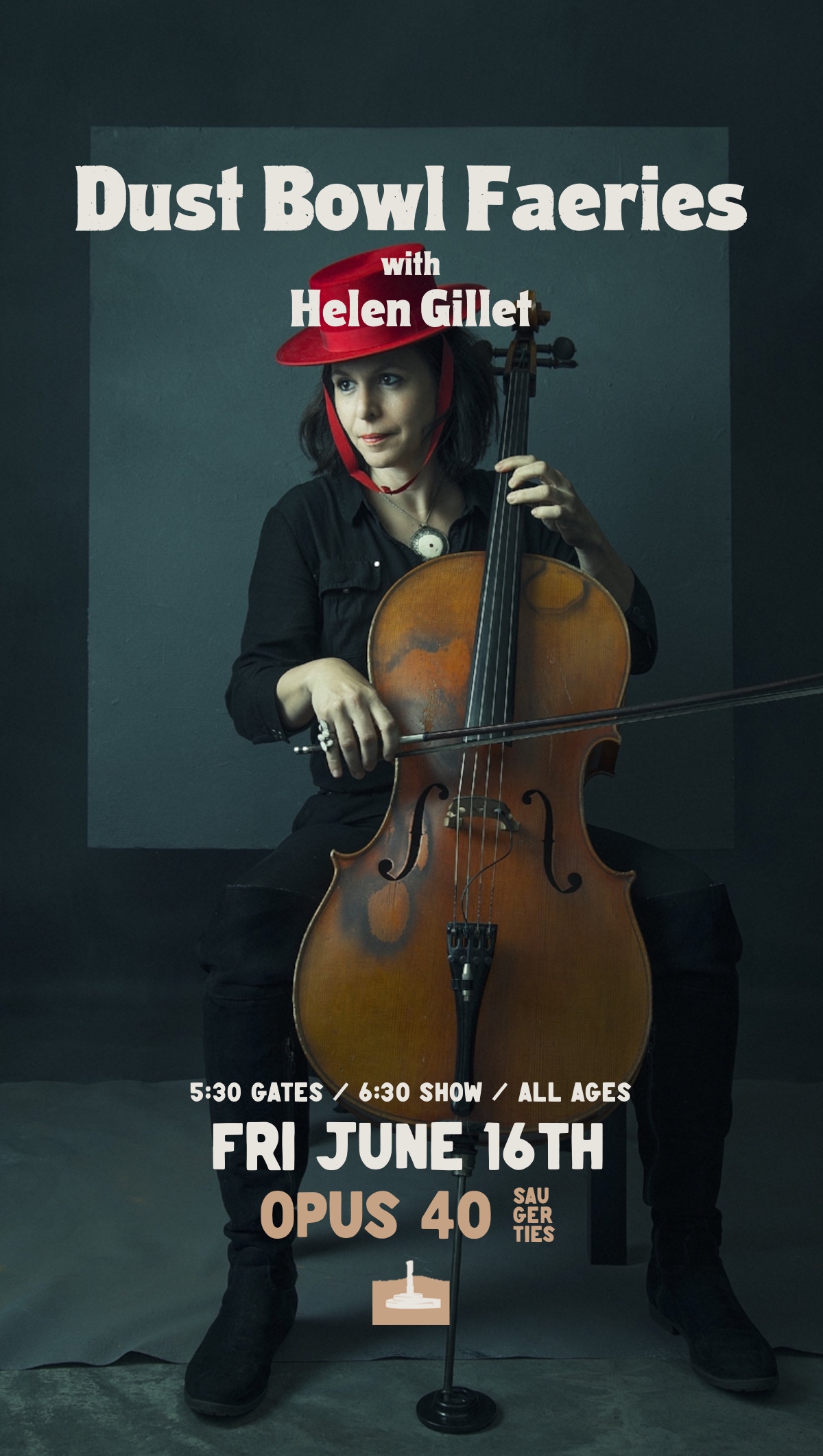 Helen Gillet + Dust Bowl Faeries at Opus40, Saugerties
Dust Bowl Faeries (full band) is playing an outdoor sunset concert at the spectacular sculptural earthwork park, OPUS 40, Fri. June 16 in Saugerties NY with experimental/jazz cellist Hellen Gillet (from New Orleans)!
Opus40 is a sculptural landmark like none other, built from an old rock quarry, the location is mysterious and majestic, a stunning location for a summer concert.
Come early to explore the catacombs, stairwells, moats and earthen mounds, enjoy the beautiful views of the Catskill mountains at sunset.
The concert will be outdoors (we will move inside if it rains).
You're welcome to bring "snacks" & non-alcoholic drinks. If you want to have dinner or enjoy some festive drinks there will be vendors selling food and bevs at the event.If you have a comfortable folding chair please bring it. The venue has a limited number of chairs.