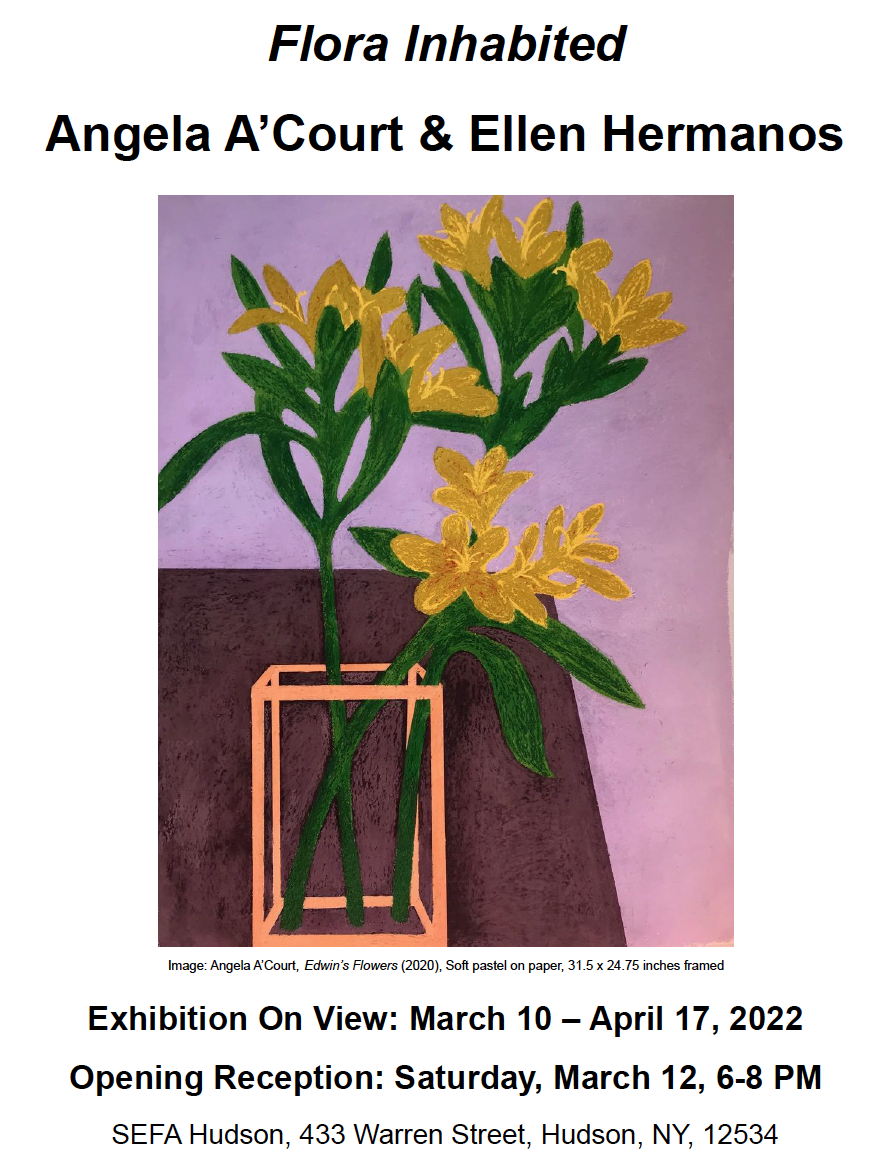 Flora Inhabited: Angela A'Court and Ellen Hermanos
Susan Eley Fine Art, Hudson presents Flora Inhabited, a two-person exhibition featuring Angela A'Court and Ellen Hermanos. The artists initially approach their work through a study of botanical forms. They transform petals, leaves and stems to generate intimate and atmospheric visual scenes. A'Court creates works on paper, primarily pastels and monotypes; she depicts interior spaces and the personal objects that live within—from verdant bouquets to anthropomorphized chairs. Hermanos composes multi-media paintings by intuitively layering pigment and materials; she produces sublime colorfields, which often represent domestic symbols such as flowers and windows.
Flora Inhabited will be on view at SEFA Hudson from March 10 through April 17, 2022. For inquiries or to schedule an appointment, please contact liz@susaneleyfineart.com. Both artists will be present for an opening reception on Saturday, March 12th, 6-8PM. The reception coincides with 2econd Saturday Hudson Gallery Crawl, a local initiative where cultural venues and select businesses on Warren Street remain open until 8PM to welcome visitors.